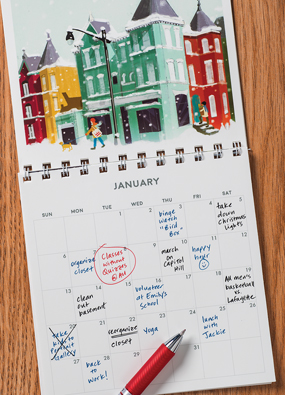 Eighteen days into what would become the longest shutdown in American history, 550 federal workers across the DC area were happy to pencil something into their calendars for January 8: Classes Without Quizzes.
The free, daylong event hosted by the School of Public Affairs (SPA) featured 15 workshops on topics like workplace mindfulness, managing across generations, emotional intelligence, and kindness in leadership. AU professors volunteered to teach the classes.
"You can only run so many errands," said Matthew Garlipp, SPA/MPA '15, a Presidential Management Fellow at the US Treasury Department. "It was fun to come back to campus. I went to an academic policy session on logic modeling, followed by one on how to start a podcast."
Dean Vicky Wilkins and her team at SPA pulled together the event in less than a week.
"Since our founding 85 years ago, our focus at the School of Public Affairs has been helping public servants advance their careers," she said. "The people we hosted for this event are so dedicated to their jobs and our country. I was thrilled that we were able to come together as a university to show our appreciation for federal workers."
Throughout January, AU also offered federal workers free admission to sporting events.
Uncle Sam is the largest single employer in the DC area. About 40 percent of the 360,000 federal workers in our region were furloughed from December 22 to January 25.