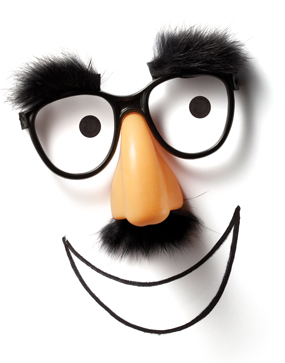 The snickering audience fell silent as comedian Hasan Minhaj recounted a painful memory.
In a span of just minutes on the day after 9/11, Minhaj's family received a death threat over the phone and heard glass shatter as the windows on their Toyota Camry were smashed. As the teenaged Minhaj raced down his cul-de-sac searching for the perpetrators, he was incredulous that his father didn't share his rage. Instead, his dad swept the broken glass off the street "like he works at a hate crime barber shop" and said, "Hasan, these things happen, and they will continue to happen. That's the price we pay for being here."
The moment underscored the generational divide between Minhaj and his parents. "I was born here," says the former Daily Show correspondent. "I actually have the audacity of equality."
Minhaj's 2017 Peabody Award-winning stand-up special, Homecoming King, draws tears and splits sides. It also represents a new era of comedy. Minhaj, a young, Muslim, Indian American child of immigrants gets big laughs as he muses about race and ethnicity on Netflix, a platform that has been streaming for barely a decade.
This is a revolutionary moment for entertainment. A wider array of production and distribution options, including DIY video platforms like YouTube, have given rise to more diverse, socially aware comedians like Minhaj, just as calls for justice—in response to police shootings, travel bans, income inequality, and other social ills—are growing louder. This powerful convergence sets the stage for "boundary-pushing, socially critical comedy" as both entertainment and a catalyst for change, says School of Communication professor Caty Borum Chattoo, coauthor of the new book, A Comedian and an Activist Walk into a Bar: The Serious Role of Comedy in Social Justice (University of California Press).  
"You have this meaningful merger of comedians who are saying things about their lived experiences and activists who are willing to experiment by working with comedians," says Borum Chattoo, executive director of AU's Center for Media and Social Impact, which in January landed two research grants totaling $1.1 million. "Comedy can provide a social critique that's not even possible for journalism."
The book, which Borum Chattoo penned with Rutgers professor Lauren Feldman, draws on interviews with comedians and grassroots organizers and anecdotes from Modern Family, Funny or Die, and more to highlight the power of the punchline. Comedy can remove social barriers, spark discussion, disarm audiences, and amplify important issues—everything from campaign finance to bail reform—not by dumbing down the subject matter, but by getting to the heart of the injustice.
It also can keep us engaged. For example, 801 viewers surveyed in 2018 by Borum Chattoo and Feldman were more likely to take political action after watching two comedy videos lampooning climate change skeptics than a serious CNN clip enumerating the facts of global warming.
Chuckles are even more critical today, as society confronts the pain, fear, and loss caused by the COVID-19 outbreak. We can navigate this dark time together by using humor—maybe a Trevor Noah clip explaining that, without masks, we lose doctors and hockey goalies—to remind each other to stay safe, challenge those in power, and rib each other over our Zoom ineptitude.
"The stuff that is going viral is not punching down or making fun of illness, death, poverty, and job loss," Borum Chatoo says. "We're making fun of each other, and we're pointing out what needs to happen from institutions of power."
It's a little silliness to help us stay strong.