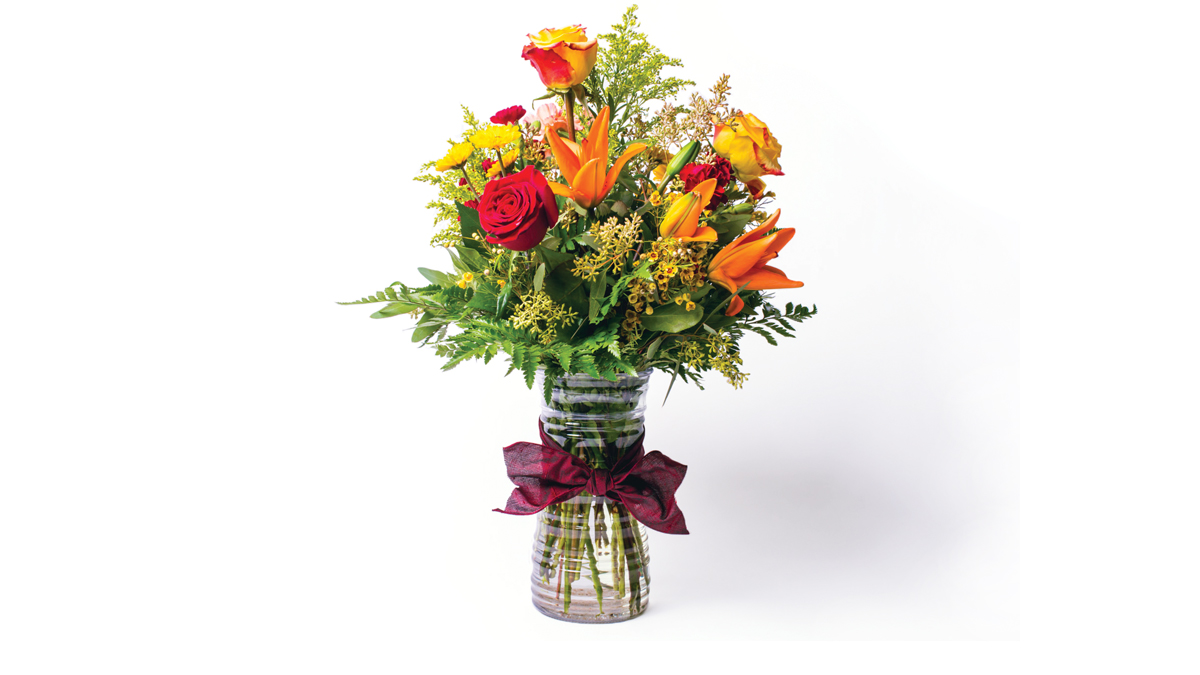 After interning at the White House and working on the Hill as a lobbyist, Travis Crytzer, SPA/BA '05, SPA/MPA '07, needed to stop and smell the roses.
"Washington can be a grind," he says. "I was ready for a change."
Now, as owner of Blossoms and Blooms in his hometown of Linesville, Pennsylvania, and Loefflers in neighboring Meadville, Crytzer "[lobbies] for flowers."
Turns out, lilies are an easier sell than legislation.
"Everyone loves flowers. They always bring a smile—and the fragrance is an added bonus," says Crytzer, who owns the shops, both about 100 miles north of Pittsburgh, with mom, Judy. 
Buds and bouquets are a blooming business. Last year, Americans spent about $34 billion on flowers, with demand for stems spiking around Mother's Day and Valentine's Day. But Crytzer—who counts hydrangeas, roses, and dahlias among his favorite varieties—says every day is a good day for an arrangement.
"People don't tend to buy flowers for themselves, so when they receive them, it's a pleasant surprise."