AU Experts: Environment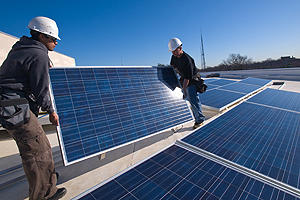 The installment of the largest solar photovoltaic system in Washington, DC at American University.

How does communication affect the way a person perceives climate change? What role does politics play in reducing America's carbon footprint? What are the differences between surface oil spills and deep leaks? American University's environmental issues wonks can answer these pressing questions and more.

To arrange an interview with one of the experts below or other AU Experts, contact University Communications at 202-885-5950 or aumedia@american.edu.