Education
CPRS Director Named an Editor of The Journal of College Access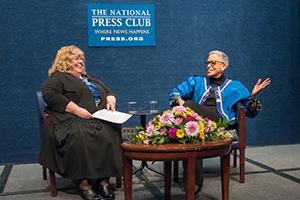 The Center for Postsecondary Readiness and Success Director Laura Owen has been named an editor of The Journal of College Access. She will become the third co-editor of the journal. Owen and AU School of Education Dean Cheryl Holcomb-McCoy served as co-editors of the 2017 special edition of the journal that focused on school counseling and postsecondary success.  

CPRS is housed in the School of Education and focuses on increasing equitable and accessible pathways to postsecondary success for all. Despite an abundance of research over the past decade on postsecondary opportunities, disparities in college access and degree attainment persist for low-income students and students of color.

Through strategic partnerships, the center engages in multidisciplinary approaches to improve equitable student postsecondary opportunity—with implications for practice, research and policy development. The center is specifically devoted to the study of systems and processes that elevate the voices of vulnerable communities.  

The partnership with the journal will aid in the center's mission to be informed by the latest and most robust research findings into student outcomes, as well as to put best practices and knowledge into the hands of policymakers and connect it to K-12 counselors, teachers and leaders.

The journal will be an important conduit for disseminating new knowledge and research on student outcomes to these groups, and "it will increase exposure and foster replication of evidence-based postsecondary advising and counseling practices," Owen said. A main pathway to improving equitable college access is through improving postsecondary advising and counseling practices.

"This affiliation opens up new doors for us to collaborate to advance the research and practice of expanding college access and postsecondary readiness," said Christopher Tremblay, co-founder of JCA, in a journal press release announcing the new partnership.