American University Names Helene D. Gayle as Fall 2018 Commencement Speaker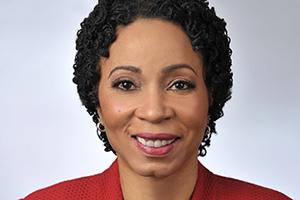 American University will hold its 136th commencement ceremony on Dec. 16 at 10 a.m. in Bender Arena to celebrate the accomplishments of more than 600 graduates from seven of its schools and colleges. Helene D. Gayle, M.D., president and CEO of the Chicago Community Trust, will give the keynote speech. In conjunction with her address, AU will also award Gayle an honorary Doctor of Science degree. 
Born and raised in Buffalo, N.Y., Gayle earned a bachelor's degree in psychology at Barnard College, a medical degree from the University of Pennsylvania, and a Master of Public Health from Johns Hopkins University. Since late 2017, Gayle has led the Chicago Community Trust in its mission of improving the Chicago region through strategic grants, civic engagement, and philanthropy. For over a century, the trust has been dedicated to a variety of key societal issues, including education and economic development; health, housing and human services; civic and cultural vitality; and sustainable development. The Chicago Community Trust is one of the oldest and largest community foundations in the country. 
Prior to taking on her role at the trust, Gayle was a leader in a number of internationally recognized nonprofits and humanitarian organizations. As CEO of the McKinsey Social Initiative (now known as McKinsey.org), Gayle led the organization in building partnerships for social impact. For nearly a decade, she served as president and CEO of CARE, which leads humanitarian work around the world to defeat poverty and achieve social justice.
As an expert on global development and public health, Gayle spent 20 years at the Centers for Disease Control, primarily focusing on HIV/AIDS. She also directed HIV/AIDS and other global health programs at the Bill and Melinda Gates Foundation.
In addition to leading the Chicago Community Trust, Gayle serves on boards for the Coca-Cola Company, Colgate-Palmolive Company, the Rockefeller Foundation, Brookings Institution, the Federal Reserve Bank of Chicago, the Center for Strategic and International Studies, New America, and the ONE Campaign. She is a member of the Council on Foreign Relations, the American Public Health Association, the National Academy of Medicine, the National Medical Association and the American Academy of Pediatrics.
Gayle is a longtime advocate for global and domestic public health issues, poverty alleviation, gender equality, and social justice, and has authored numerous related articles. Her expertise and leadership roles have led to being featured on Forbes' "100 Most Powerful Women" and the NonProfit Times' "Power and Influence Top 50" lists.
Please visit AU's commencement website for more information about the fall 2018 commencement ceremony.