Environment
EPA Names AU Top Green Patriot League School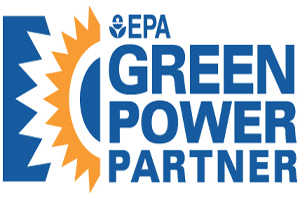 The Environmental Protection Agency (EPA) agrees: the American dream is green. American University is one of 22 colleges and universities nationwide to win the EPA's 2008–2009 College and University Green PowerChallenge.
The challenge, now in its third year, tracks and recognizes collegiate athletic conferences in the United States with the highest combined green power purchases in the nation.
AU purchased 11 million kilowatt hours of green power and easily claimed the top spot for the Patriot League.  The conference's total purchase: 15 million kilowatt hours.   Bucknell—in case you're wondering—bought the other 4 million.   
AU and the Catholic University of America were the only two universities in the Washington, D.C., metro area to earn recognition from the EPA as top green schools.
"Choosing green power helps all of us breathe cleaner, healthier air," says William Early, acting regional administrator for the EPA's mid-Atlantic region. "American University and Catholic University are demonstrating the responsibility that's needed to collectively move toward a clean energy future."
The College and University Green Power Challenge is part of the EPA's Green Power Partnership, which encourages organizations to buy green power as a way to reduce the environmental impacts associated with traditional fossil fuel–based electricity use.