Campus Notification
Statement on H1N1 Influenza Case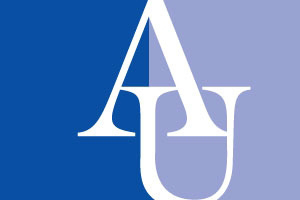 American University has been advised that an employee has a confirmed case of H1N1 virus "swine influenza." The employee is recovering at home and is expected to return to work soon, after a full recovery.
 
Once notified of the case, American University followed the Centers for Disease Control (CDC) guidelines to mitigate influenza transmission. The university directly contacted those individuals that were in close contact with the sick individual and provided advice and more information. A memo was then emailed to the American University community informing them of the case.

Although the university is confident that the CDC protocol has identified those who have the potential for exposure from the employee, we recognize that it may increase general concerns in the community. Common sense strategies outlined below should guide you. Anyone experiencing flu-like symptoms should stay home, contact their physician, and alert their supervisor or resident assistant of their illness. The flu is contagious one to two days before and four to five days after symptoms start.

The symptoms of the H1N1 virus are similar to regular seasonal influenza and include: fever, cough, sore throat, body aches/ headaches, chills, fatigue, occasional diarrhea and vomiting.

To protect yourself and others against the spread of germs, including "swine influenza," D.C. Department of Health and the CDC recommend that you take these simple but important steps:


Stay home if you are sick. If you have influenza-like illness symptoms, stay home for 7 days after symptoms begin or until you have been symptom-free for 24 hours, whichever is longer. Following these recommendations will help keep you from infecting others and spreading the virus.
Cover your nose and mouth with a tissue when you cough or sneeze. Throw the tissue in the trash after you use it.
Wash your hands often with soap and water, especially after you cough or sneeze. Alcohol-based hand cleaners are also effective.
Avoid touching your eyes, nose or mouth. Germs spread this way.
Try to avoid close contact with those who have symptoms of flu.
If you get sick with the influenza, the health department recommends that you limit your contact with others to keep from infecting them.

For more information, visit American University's H1N1 Information Web site.