Campus Safety
Campus Update on H1N1 Planning and Response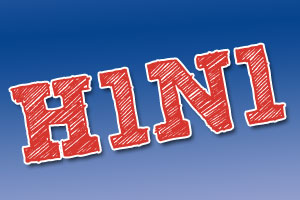 This is the first in a series of periodic updates intended to provide a steady flow of information to address the anticipated increase in cases of H1N1 flu this fall and perhaps later in the academic year.

In accordance with the Centers for Disease Control (CDC) guidance to institutions of higher education, we refined the university's emergency preparedness plan to respond to a variety of projected scenarios. These projections range from levels of illness and transmission similar to the seasonal flu to more severe illness or wider transmission, which might interrupt normal university operations. Much of that planning is complete. Throughout the semester, I will provide updates as the situation develops and warrants.

This week's topics include:


    general expectations for the university community
    expectations for those who get sick
    free seasonal flu inoculations beginning next week
    university H1N1 site

General Expectations for the University Community
This close community is known for its willingness to work together. We are counting on all members of the community to be flexible, generous, compassionate, and willing to pitch in so that we can overcome the challenges we may face.

Learn and anticipate how your responsibilities will be covered if you are sick, or what you can do if others become sick. Planning at the department level and in classes has already occurred. For departments, this includes naming essential employees who would be required to work in case of emergency closing. For faculty and students, course syllabi referenced alternate plans to continue classes if traditional course delivery methods were interrupted. Check with your supervisor or faculty member about these alternate plans so that you are familiar with them.

Managers and supervisors have special responsibilities. Managers should share flu plans with their staff and set the expectation that during periods of peak absenteeism, staff may be called upon to perform work outside of their job descriptions.

Managers should expect that staff will need to stay home to care for themselves or ill family members. In accordance with CDC guidelines, we will generally not require a doctor's note following an absence for H1N1 flu. The U.S. Department of Health and Human Services has developed the answers to many frequently asked questions about managing during the H1N1 flu season, including sending sick employees home. Answers to these and other questions can be found at flu.gov. In addition, please contact the benefits team in Human Resources at x2730 for help in navigating university leave policies and personnel issues you may face.

The university will temporarily liberalize its leave policies for staff. We will allow staff to donate sick leave to a leave bank for others to access if they do not have enough sick leave to care for themselves or others during the H1N1 flu season. While we expect managers to be flexible, we also ask that leave donations be used in the spirit in which they were given. The benefits office will send an invitation to employees to donate sick leave and share guidance for accessing leave from the pool.

Expectations for Those Who Get Sick
We've all heard about common sense strategies for avoiding the flu—social distancing, frequent hand washing, and covering coughs and sneezes with your sleeve.

Just as important, you should know what do to if you get sick. The CDC recommends that if you experience flu-like symptoms, you should self-isolate until at least 24 hours after you are free of fever, without the use of fever-reducing medicines.

Students
Notify your faculty members that you will not be in class because you are sick. Faculty will be flexible and prepared to help you make up the work when you return to class. Contact the Student Health Center for information and treatment options by calling 202-885-3380, e-mailing shcsuggestions@american.edu, or coming to the center to be evaluated. If you live in the residence halls, notify your RA, who can remind you of procedures for self-isolation. You may return to normal activities 24 hours after your fever has gone.

Faculty
Stay home and self-isolate. Contact your dean or department chair to assist with plans to address your courses and other responsibilities. Contact your regular health care provider for information and treatment. You may return to normal activities 24 hours after your fever has gone.

Staff
Stay home and self-isolate. Contact your supervisor regarding absence and sick leave. Contact your regular health care provider for information and treatment. You may return to normal activities 24 hours after your fever has gone.

Free Seasonal Flu Inoculations Beginning Next Week
President Kerwin has approved a plan to make seasonal flu inoculations available—free and by appointment—to students, faculty, and staff, beginning after Labor Day. This inoculation is being offered earlier in the season than usual, as it will allow health professionals to focus on H1N1 inoculation later this fall (beginning in mid-October). We will share details as soon as they are confirmed. Contact the Student Health Center and make an appointment to receive free seasonal flu inoculation. Information and appointment scheduling are available at www.american.edu/healthcenter.

University H1N1 Site
I encourage you set your browser home page to the university home page, www.american.edu, or to bookmark it and check it frequently. Important announcements and updates will be posted during the semester. Our university H1N1 resource page can be accessed via the Quick Link on the right side of the home page. You can also access our entire emergency preparedness plan from the link at the bottom of the page or from the H1N1 site.

Thanks for your attention to advance preparation. We will all benefit from remaining aware of plans and following guidance as the situation develops.