Achievements
2013 Pickering Fellows Announced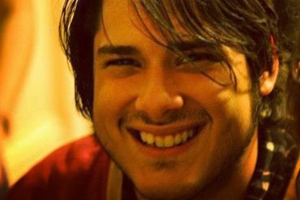 This fall, AU will host the most incoming Thomas R. Pickering Graduate Foreign Affairs Fellows of any university in the United States. Three Pickering Graduate Fellows will attend the School of International Service; one will attend the School of Public Affairs.
Fellows will all receive financial support from the U.S. Department of State toward a two-year, full-time master's degree program in their respective fields: international affairs and public policy and commit to at least three years of service as Foreign Service officers.
In addition, José Ramirez-Rivera, SIS/BA '14, has been awarded a Thomas R. Pickering Undergraduate Foreign Affairs Fellowship.
For Ramirez-Rivera, the "challenging but rewarding" application process was a natural step in his college career.
"My real interest came after my internship during the past fall at the Department of State's Office of Caribbean Affairs, where I was exposed to the life of a Foreign Service Officer," Ramirez-Rivera said.
Pickering Undergraduate Fellows are awarded monies for tuition and other expenses during their senior year of college and first year of graduate study (up to $40,000 per year) and the opportunity for one domestic and one international internship with the U.S. Department of State.
Upon completion of their master's degree, they commit to three years of service as a Foreign Service Officer.

Ramirez-Rivera has garnered a number of national awards. Aside from the Pickering Undergraduate Fellowship, he earned a Killam Fellowship to study abroad in Canada and the Public Policy and International Affairs (PPIA) Fellowship. Ramirez-Rivera is spending the summer at the Junior Summer Institute at Carnegie Mellon University through PPIA.
Like Ramirez-Rivera, incoming Pickering Fellow and U.S. Foreign Policy student Jack Bisase, SIS/MA '15, always knew that his future would include the Foreign Service.
"Working in diplomacy is a family calling," Bisase said. "My grandfather was a foreign minister in Uganda for a time. It is work I have long been drawn to."
While Pickering Graduate Fellows have a variety of high-ranking schools of international affairs open to them, Bisase felt strongly that he belonged at AU.
"SIS, more than any other school I was considering, had the atmosphere of inclusiveness that is so critical in our current age," he said. "As a minority student, I felt the school went above and beyond to make me feel wanted. This, coupled with devotion to high-quality academic programs and commitment to practicing what they preach in terms of environmental sustainability and diversity, made it the obvious choice for me."
Bisase's positive experience applying to SIS is what Rebecca Davis, associate director of Graduate Enrollment Management, aims for.
2013 Pickering Graduate Fellow finalists were offered a merit award in recognition of their accomplishments. But there's more to enticing prospective SIS students than just the promise of financial assistance.
"Student involvement and more intimate opportunities like our dinner are key components of outreach that we believe are most effective when we're building relationships," Davis said. "For our students, sharing their experiences and accomplishments with newly admitted students is a chance to pay it forward."
For both Bisase and Ramirez-Rivera, paying it forward is exactly what they intend to do, both at SIS and out in the world.
"I am passionate about human trafficking as an issue," Bisase said. "Not enough people are aware of the thousands who live lives in bondage; many are in our own country. I want to be a part of the solution to that."