Education
AU Launches International Accelerator Program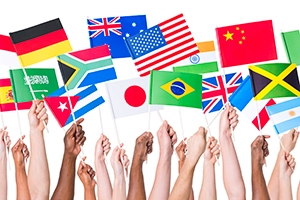 American University and Shorelight Education today announced the signing of an agreement that will build upon American University's global outreach and capacity to serve talented international students through an innovative International Accelerator Program (IAP) that will enhance the university's existing services and recruiting strengths. 




The IAP at American University will give international students the unique opportunity to study at a top-ranked private university located in the heart of Washington D.C. Students will have access to American University's unique portfolio of degree offerings and will benefit from a tailor-made education model that includes comprehensive academic, cultural, and social support. 




 "American University is deeply committed to service, leadership, and global education. It is important to our community that our students graduate as outstanding global citizens," said Scott A. Bass, Provost, at American University. "Our collaboration with Shorelight supports the aspirations of our students and provides new and innovative ways to ensure American University's impact is being felt in every corner of the world." 




 "Shorelight is thrilled to partner with American University, one of the nation's elite private universities," said Tom Dretler, CEO of Shorelight Education. "This collaboration exemplifies the best-in-class U.S. university experience that international students seek, in an environment where we know they will thrive. American University continues to distinguish itself through its internationally recognized faculty, world-class academics, and class after class of leaders that are making a positive, meaningful impact on the world." The International Accelerator Program is a demanding academic program that combines intensive English language instruction with coursework and supplemental support resources that help fully integrate students into the university and their campus community. Through academic, social, and professional development opportunities, the IAP works to increase student retention and the overall international student population on campus. The program builds upon existing infrastructure within the university to provide resources and opportunities for international students that support their success through graduation. 




American University will welcome their first IAP students in Fall 2016.




Shorelight Education is a U.S.-based education company that partners with leading nonprofit universities to increase success for international students while driving institutional growth. Shorelight is committed to helping talented, diverse learners around the world discover and succeed a U.S. flagship and tier-one universities.