Government & Politics
New Book Offers Unique Perspective on Gentrification in Nation's Capital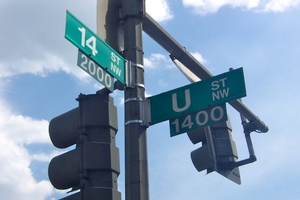 WASHINGTON, D.C. — April 24, 2017 — Many American cities are undergoing the process of gentrification. This is not a new phenomenon and Washington, D.C., is not a stranger to it. A new book by Derek Hyra, associate professor at American University's School of Public Affairs and the director of AU's Metropolitan Policy Center, unravels the complex forces driving the process of gentrification in the nation's capital. Entitled Race, Class, and Politics in the Cappuccino City, thebook examines D.C.'s rapidly changing economic landscape through the prism of the revitalization of the city's historic Shaw/U Street neighborhood.
America is witnessing the emergence of what Hyra calls "cappuccino cities." A cappuccino has essentially the same ingredients as a cup of coffee with milk, but is considered upscale and is double the price. 
Race, Class, and Politics in the Cappuccino City is an in-depth ethnographic analysis of a D.C. neighborhood that has become almost unrecognizable to its older long-time residents in part because of an influx of young, white, and relatively wealthy professionals. Hyra witnesses the upheaval, conflict, and micro-segregation as this black inner-city neighborhood becomes racially "lighter" and more expensive. 
Hyra also suggests that building social bridges between newcomers and long-term residents through developing neutral "third spaces" where residents have meaningful interactions across race and class, could help to reduce the tensions and inequalities associated with gentrification. Hyra insists that more equitable, inclusive, and integrated neighborhood redevelopment will only occur in places like Shaw/U Street through policy actions that help grease the wheels of micro-level social interactions.
"Race, Class, and Politics in the Cappuccino City forces us to rethink long-standing preconceptions about gentrification, the ghetto, and the American city in the twenty-first century," said Lance Freeman, Columbia University Professor and author of There Goes the 'Hood: Views of Gentrification from the Ground Up. "Hyra's book shows that the causes of gentrification are more varied than we imagined and the impacts on long-term residents are more wide-reaching than previously thought."