American University Journalism Professor to Receive NABJ's Ida B. Wells Award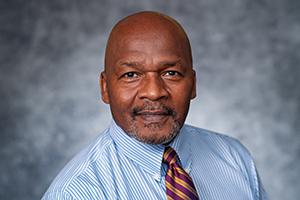 The National Association of Black Journalists (NABJ) will honor American University School of Communication Professor Dr. John Watson with the Ida B. Wells Award, the organization announced today. 
The annual award is given to individuals who make exceptional efforts to make the journalism profession more diverse.

For Watson, diversity in journalism is something that cannot be separated from the industry's ability to tell more vibrant and truthful stories that reflect the community's served by local, state and national media. 
"Newsroom diversity, to me is not primarily a social, political or moral value," Watson said. "It is a professional value that is indispensable to our duty to identify important issues and report on them truthfully. A diverse newsroom has an enhanced ability to see the issues of importance for more of society's segments and moves closer to achieving the 360 degrees of perspective that are essential to truth telling."
Despite no longer being in the newsroom, Watson continues to open doors for the next generation of journalists. In addition to his teaching duties in the School of Communication, Watson is the faculty advisor for American University's student newspaper, The Eagle, The BlackPrint and the campus chapter of the National Association of Black Journalists . 
"The School of Communication Journalism Division is thrilled the world gets to see what we have known about Dr. Watson all along," said Journalism Division Director Amy Eisman. "Dr. Watson is a journalist, professor and scholar who has devoted his professional life to ensuring journalists of color not only have a seat at the table, but a voice and support. John has made this effort his focus, regardless of whether he was a reporter, editor or teacher."
Watson will receive the Ida B. Wells Award Friday, Aug. 3 at the 2018 NABJ Convention and Career Fair during the Hall of Fame Luncheon in Detroit. The Award's namesake Ida B. Wells, was a distinguished journalist, fearless reporter and feminist who led an anti-lynching crusade in the United States in the 1890s. The Medill School of Journalism at Northwestern University co-curates the award with NABJ.