Historic Survey of Documentary Filmmakers Reveals New Opportunities for Racial and Ethnic Minorities, Alongside Economic Hurdles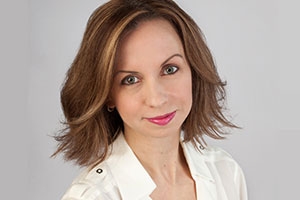 As Hollywood continues to break barriers and promote diversity, the documentary filmmaking industry is making huge strides with opportunities for women, racial and ethnic minorities even though economic hurdles remain a major issue in this field, according to a groundbreaking report released by American University's Center for Media & Social Impact (CMSI) in collaboration with the International Documentary Association (IDA). This initiative is supported by an award from the National
Endowment for the Arts' Media Arts program. The project's director and principal investigator, Caty Borum Chattoo, who directs the Center for Media & Social Impact, revealed the study's findings today in Los Angeles from the main floor of the International Documentary Association's biennial convening, Getting Real, which brings together more than 1,000 documentary industry members in the only convening of its kind in North America. 
The State of the Documentary Field: 2018 Study of Documentary Professionalsis the first study of its kind to reveal the trends and experiences of documentary filmmakers in the United States, based on an initial pilot study from CMSI in 2016. 
Simon Kilmurry, Executive Director of the IDA said "Instinctively we all feel that while documentaries are more popular than ever, filmmakers continue to struggle to make a living at the work. But we have lacked the data to back that up. The work study by CMSI in partnership with IDA provides us with a solid set of data that we hope will lead to a more nuanced discussion around how to build a thriving documentary field." 
The study highlights the fact that nearly 70 percent of new documentary professionals (those who have been in the industry less than 15 years) are members of racial and ethnic minority groups. This coincides with changes in storytelling practices as new documentary professionals are more likely to make short-form documentaries than original documentary makers (16 percent versus 8 percent), but equally as likely to make feature-length documentaries.
The study also reveals that career sustainability for documentary filmmakers is a challenge. While one third of white documentary makers reported making no revenue on their most recent films, the issue is more acute for filmmakers of color; nearly 50 percent of documentary filmmakers of color reported making no revenue on their last films.
"Documentary is not only in the midst of a tremendous moment of transition, with more audiences and platforms for distribution, but nonfiction storytelling remains a vital, important player in democracy by highlighting stories and voices often unheard in scripted entertainment storytelling," said Borum Chattoo. "The fact that voices of people of color and women are so prominent among newer documentary filmmakers highlights the importance of this exciting moment.
Other significant findings include: 
Just 19 percent of directors and producers received a full salary from their most recent documentary film and 37 percent reported receiving no salary. 
More than forty percent of documentary filmmakers spent between 1-5 years working without pay on their most recent film. Just 14 percent were paid for the entire duration of time spent on their most recent film. 
The full report is available at cmsimpact.org and www.documentary.org.