Comedy x Social Change Collaboration Launches  "Yes, And… Laughter Lab" to Spark More Comedy That Drives Change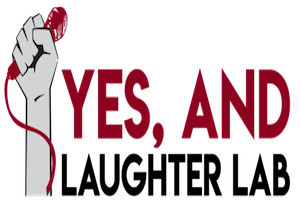 The non-profit innovation lab and research center Center for Media & Social Impact(CMSI) and creative agency Moore+Associates, in partnership with Comedy Central, today announced the launch of Yes, And… Laughter Lab, a convening of funny people and social justice activists intended to spark more collaboration between the two and support the creation of more comedy that addresses our most pressing social problems. Yes, And… Laughter Lab will select five original, high-quality and entertaining purpose-driven comedy projects and give them the opportunity to pitch their idea to a room full of potential allies, partners and funders on Tuesday, June 11th at Caveat in New York City.  Finalists chosen to pitch will also receive a creative stipend and funds for travel to the pitch event. Applications are being accepted starting today through Friday, April 5th via yesandlaughterlab.com.
"We developed this initiative because we believe that comedy can help change the world," said Caty Borum Chattoo, Director of CMSI, based at American University's School of Communication. CMSI's leadership team in comedy and social justice under The Laughter Effectinitiative includes Bethany Hall, Comedian in Residence (30 Rock, The Chris Gethard Show.)  "Comedy points out the absurdity of bigotry and makes hard truths easier to hear. Comedy exposes hypocrisy, challenges the status quo and stigmatizes bad behavior while opening our eyes to other perspectives and experiences. Comedy serves as a form of catharsis and social critique; it opens the door to talking about taboo experiences; it normalizes groups and individuals too often portrayed as 'the other.'"
"Our agency has worked with dozens of comedians over the past eight years to help them use comedy to make people think differently about the most critical issues of our time, from climate change to immigration, from voting rights to gun safety," said Mik Moore, Founder and Principal of Moore+Associates. "We created Yes And… Laughter Lab for the hundreds of other comedians out there with inspired ideas in need of some guidance and support."   
Yes, And… Laughter Lab encourages applications in various stages of development and from a wide range of comedy styles (satire, parody, sketch, stand-up, song) and platforms (web video, live performance, film and streaming, television, print.)  Ideas can be driven by social justice in an outright manner, or more subtly. Applications will be evaluated by a selection committee of comedy experts -- including Abbi Jacobson, Sabrina Jalees, Jeffrey P. Jones (Peabody Awards), Aasif Mandvi, Franchesca Ramsey, Roy Wood Jr. -- and chosen based on, amongst other criteria, their potential to create high quality, high impact content. 
Yes, And… Laughter Lab will also facilitate and showcase comedians working to develop campaign concepts for non-profit Define American, recently named to Fast Company's list of Most Innovative Companies for its work consulting with creators about how best to depict stories about race, immigration, and citizenship. 
"Define American has always believed that comedy plays a vital role in social change and we've invested in comedic strategies to that effect," said Elizabeth Grizzle Voorhees, Managing Director of Creative Initiatives at Define American. "Inducing laughter is a chance to challenge skeptical audiences to think differently about culturally relevant issues and we are thrilled to announce our partnership with Yes, And… Laughter Lab to explore this relationship more deeply."
In addition to support from Comedy Central, Yes And… Laughter Lab is supported by the  Pop Culture Collaborative, a philanthropic fund whose mission is to transform the narrative landscape around people of color, immigrants, refugees, Muslims, and indigenous communities by building partnerships between pop culture industries and social justice sectors. Other funders will be announced at a future date.
"We agree that comedy has and can continue to be a driving force to change the world in positive ways," said Erika Soto Lamb, Comedy Central's Vice President of Social Impact Strategy.  "And what better way to keep evolving the culture of comedy from commentary and critique to action than throwing a bunch of hilarious people and activists -- not mutually exclusive, of course -- in a room together? We are proud to support this project and can't wait to see what comes out of this seminal and meaningful effort to use comedy to create social change."