American University Celebrates Graduates at 139th Commencement Noted scholar and Emmy award-winning filmmaker Henry Louis Gates Jr.  inspires class of 2020 to "make a way out of no way"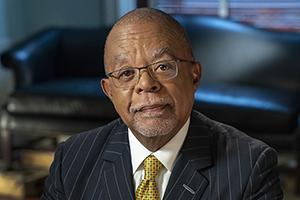 Today, Henry Louis Gates Jr., renowned professor and director of the Hutchins Center for African & African American Research at Harvard University, addressed American University's (AU) graduating class of 2020 during the 139th commencement celebration, held online. He encouraged graduates to look to America's history, "to find inspiration, hope and courage … even when the tide seems to be rolling against us."
This year's graduating class included 3,000 students from all eight of AU's schools, including the Washington College of Law. The necessary decision to safely honor graduates with a virtual ceremony due to the coronavirus pandemic was reached last month. The university will hold a special in-person ceremony for these graduates in December.
American University President Sylvia M. Burwell lauded graduates' unique ability to see the silver lining in every obstacle. "Personally, you taught me that this class will speak up, show up, volunteer, and offer your generous help and kindness in every single situation. You truly define what it means to be part of a community, and if there is one thing that these last few months have taught us, it's the importance of community and togetherness."
Professor Gates received an honorary Doctor of Humane Letters degree during today's commencement celebration. AU Provost Daniel J. Myers read the honorary degree citation.
In his charge to the graduates, Gates encouraged them to find resilience during this challenging time. "Yet even though it would take hundreds of years for black people to gain their freedom, and another 100 years to defeat Jim Crow segregation and disfranchisement, they and their descendants not only proved astonishingly resilient; they created—and then bequeathed to the world—a culture of breathtaking humanity and brilliance," he continued. "Their lesson to us on the day of this commencement is not to give in to the horrors around us, but as the black tradition says, to make a way out of no way."
As part of the virtual event, Provost Myers, deans from the university's eight schools and colleges, prominent alumni, and community members - including Lonnie Bunch III ('74 and '76), Alisyn Camerota ('88), Marc Duber ('81), Jesse Itzler ('90), Kojo Nnamdi and Ambassador Susan E. Rice - expressed congratulations and words of advice to graduates.
"My charge to you is simple: Go forth and join the world," President Burwell further remarked. "Find your calling. Improve your community and the greater world around you. Remember, your AU community will always be a part of you and behind you all the way. You will always find your home here at AU. After all, once an Eagle, always an Eagle!"
A literary scholar, Emmy award-winning filmmaker, journalist, cultural critic and institution builder, Gates has authored or co-authored 24 books and created 21 documentary films. He is the recipient of 55 honorary degrees and numerous honors, awards and prizes. In 2017, the Organization of American States named Gates a Goodwill Ambassador for the Rights of People of African Descent in the Americas. Gates is a member of the American Academy of Arts and Letters and serves on a wide array of boards, including the New York Public Library, the NAACP Legal Defense Fund, the Aspen Institute, Jazz at Lincoln Center, the Whitney Museum of American Art, Library of America, and the Brookings Institution.
To view and download the entire ceremony please click here.