University Statement on New Title IX Rules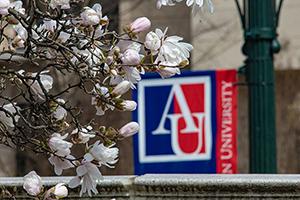 Last week, the U.S. Department of Education issued extensive changes to the Title IX regulations that govern sexual assault policies at universities. While we are reviewing more than 2,000 pages of new rules, our Title IX Office and related operations continue to support a safe and equitable environment for our students, faculty, and staff. We are committed to protecting members of our community against sex- or gender-based discrimination, which includes sexual assault, harassment, dating and relationship violence, and stalking.
 
An initial assessment of the new Title IX rules presents several concerning areas that will require further investigation and work. First, the rules are scheduled to go into effect this August, which is an unusually accelerated deadline for such extensive regulations. This challenge is compounded by the ongoing disruptions of the COVID-19 pandemic, which creates numerous hurdles for developing new procedures, collecting feedback from the community, and effectively implementing any changes. Additionally, the regulations narrow the definition of sexual harassment, do not include specific language referring to sexual harassment based on gender identity, and outline processes that could turn universities into quasi-judicial entities, mandating open hearings and potentially confrontational processes where advisors question and cross-examine parties and witnesses.
 
We are beginning a comprehensive process across key offices to determine how the new regulations will impact our community. This will include input from the community, as it is critical that our students, faculty, and staff have the opportunity to have their voices heard. This effort will operate in parallel with our ongoing Title IX operations and our commitment to prevent and address sexual violence and harassment in our community. This work will not be interrupted by either COVID-19 or assessment of the new regulations. OASIS resources will continue to be available to students. Information and resources about Title IX process are also available on AU's Title IX webpage.