AU Campus Plan Approved by D.C. Zoning Commission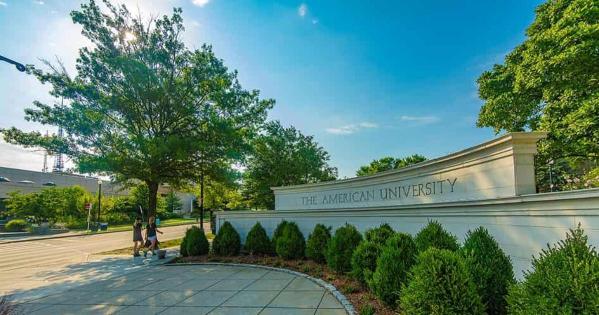 In a unanimous 5-0 decision, the District of Columbia Zoning Commission voted to approve American University's 2021 Campus Plan. An integral component in the successful implementation of AU's strategic plan, Changemakers for a Changing World, the 2021 Campus Plan sets forth a thoughtful and measured approach to managing campus growth and development over the next 10 years.
"While our reach and impact are global, the heart of AU is in Washington, D.C.," said AU President Sylvia M. Burwell. "We are proud of the collaborative work that has resulted in the 2021 Campus Plan, and thank the members of the surrounding community for being our partners in this consensus-based planning effort. We are committed to ensuring that our work together continues to support AU's institutional objectives and priorities while enhancing the quality of life for those who live in the neighborhoods surrounding campus."
The 2021 Campus Plan provides a predictable yet flexible framework that allows AU to meet the changing needs and demands of the educational marketplace of the 21st century, reinforces the university's role in the nation's capital, and underscores AU's commitment to the communities of which it is a part. Prior to its submission to the zoning commission, the plan received consensus support from the AU Neighborhood Partnership as part of an extensive, collaborative, and inclusive planning process. As a result, the 2021 Campus Plan reflects the input of community leaders, students, faculty, staff and other interested stakeholders.
AU's institutional objectives for the new Campus Plan, all aimed at effectively managing the university's potential growth and mitigating its associated impacts on the surrounding residential communities, notably include:
Strategic enrollment management within the student enrollment cap established in 2011 when adjusted to reflect the revised student count methodology set forth in the city's updated zoning regulations;
A balanced development program of residential, campus life, athletic and academic/administrative uses aimed at providing leading-edge teaching facilities and invigorating a student-centered living and learning campus experience;
A plan to implement robust engagement with students that choose to live off-campus to equip them to be responsible members of the community and promote positive relationships between students and their neighbors; and
Continued commitment to reduce the use of single-occupancy vehicles and the demand for on-campus parking, along with enforcement of AU's existing off-campus parking policies to preserve on-street parking capacity for members of the community.
"We thank the D.C. Zoning Commission for their thoughtful consideration and approval of our 2021 Campus Plan, which reflects AU's continued commitment of providing students with a world-class education and robust social experience, while being a resource and asset to the immediate and broader communities of which we are a part," said AU Community and Government Relations Assistant Vice President Ed Fisher. "This work could not have been accomplished without the input, advice, and guidance our of neighbors and we are thankful for their effort and support."
More information about the Campus Plan can be found at www.american.edu/campusplan.