2020 Films Across Borders Film Festival Presents Stories of Resilience and Hope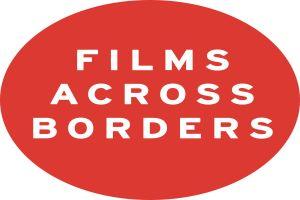 Films Across Borders, a showcase of critically acclaimed films, documentaries and shorts from around the world, launches virtually this fall. In its sixth year, the theme for 2020 focuses on Stories of Resilience and Hope. The film series is co-presented by American University in partnership with 19 embassies, cultural organizations, arts institutions, and environmental groups.
The 2020 series includes a diverse range of films – all free to the public and viewable on a variety of online platforms from October through December. As additional selections are made, presenting partners will include new films to those currently listed on the series website -- FilmsAcrossBorders.org.
"This year's theme of resilience and hope is especially timely given the challenges we face the world over. The series brings together inspiring stories of how humans and wildlife prevail and flourish against the odds," said Nada Maalouf, Chief Advancement Officer, School of Communication at American University, who heads up the film series on behalf of AU.
Films Across Borders: Stories of Resilience and Hope kicks off with a discussion of the extraordinary documentary "For Sama" produced by Emmy award-winning filmmakers Waad al-Kateab and Edward Watts. Through a visually enthralling love letter from a young mother to her daughter, the film tells the story of Waad al-Kateab's life through five years of the uprising in Aleppo, Syria as she falls in love, gets married and gives birth to Sama, all while cataclysmic conflict rises around her. Launched in 2014, Films Across Borders raises awareness about highly relevant themes by combining international films and panel discussions with filmmakers and special guests.
"Audiences really enjoy the opportunity to learn more about these powerful films through the panel discussions with filmmakers and topical experts," commented Peggy Parsons, film curator at the National Gallery of Art and a founding partner of Films Across Borders. "We've had many compelling discussions the past few years when our film series focused on 'Stories of Water' (2019) 'Stories of Women' (2018) and 'Stories of Migration' (2017)."
Films Across Borders: Stories of Resilience and Hope events are co-presented by the following organizations: American University, National Gallery of Art, National Geographic, Environmental Film Festival in the Nation's Capital, We Are Water Foundation, The Nature Conservancy Pennsylvania/Delaware,  Anacostia Riverkeeper, Embassy of the Argentine Republic, Delegation of the European Union to the United States, Cultural Office of the Embassy of Spain, Mexican Cultural Institute, Austrian Cultural Forum, Embassy of Sweden, Japan Information and Culture Center, Goethe-Institut Washington, Embassy of Switzerland, Immigration Film Fest, DC LaborFest, Women in Film and Video, and Vital Voices Global Partnership.