American University Celebrates Class of 2020 Summer and Fall Graduates and Encourages Resilience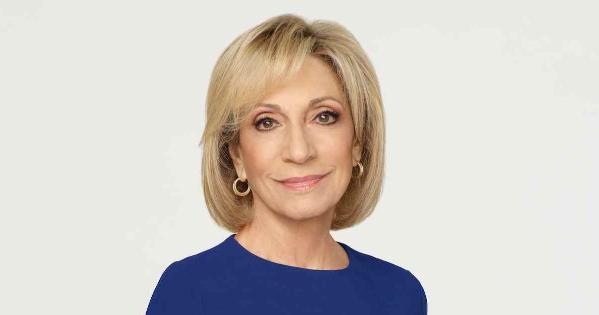 American University honored its summer and fall graduates in a virtual celebration of the 140th Commencement. Speaking of this unprecedented year, commencement speaker Andrea Mitchell and community members urged graduates to remember 2020 "as a reminder of your hard work, your success and your ability to soar like an eagle."
Andrea Mitchell, NBC News' chief foreign affairs correspondent, host of MSNBC's "Andrea Mitchell Reports" and the network's leading voice on U.S. foreign policy and international diplomacy, addressed American University's class of August, September, and December 2020 graduates during the university's celebration. Mitchell inspired graduates to find sources of hope and strength and to view challenges as opportunities for learning.
Approximately 1,500 summer and fall graduates received degrees from across the university's eight schools and colleges, including the Washington College of Law.  
In her charge to graduates, Mitchell said, "While we can all feel overwhelmed at times, let me suggest an alternate path. In confronting the challenges that surround us, we can also view them as opportunities, opportunities for learning how to be resilient. Despite all the isolation and self-sacrifice, as we come through this crisis, we can find a new mission to do more for the communities in which we live. And we can focus on what this year has taught us about what it means to be a citizen, not only of the country, this country, but a citizen of the world."
American University President Sylvia M. Burwell commended graduates for their perseverance and encouraged them to take the skills they learned at AU to help move the world forward.
"The Class of 2020 will not be defined by what was lost or taken away this year. Your class will be defined by how you react to this year, what you did during your time at AU, and by what you do in 2021 and beyond," said Burwell. "There is much uncertainty and hurt in the world—from the state of our democracy, to the pandemic, to the generations of systemic and overt racism. But what gives me hope for the future is that you are part of the solution. Each of you carries a special responsibility as you take the next step on your journey."
As part of the virtual event, deans from the university's eight schools and colleges, community members and prominent alumni, including Marc Duber ('81), chairman, AU Board of Trustees, and executive vice president and chief operation officer, The Bernstein Company, Gina Adams ('80), vice chair, AU Board of Trustees, and senior vice president, government and regulatory affairs at FedEx Corporation, Wendy Young ('88, 89), president, Kids in Need of Defense, and Raul De Molina, AU parent and co-host of Univision's El Gordo y la Flaca, provided well wishes.
Mitchell, who was awarded an honorary Doctor of Humane Letters, is a pioneer in her field, and is known for her tenacity and insightful analysis as she pursues answers, interviews newsmakers, and traverses the globe to report on the State Department. Since joining NBC News in 1978, Mitchell has covered seven presidential administrations. In November 2019, she co-moderated the fifth Democratic presidential debate in Atlanta, Ga. Mitchell has served as a political analyst, NBC News' chief White House correspondent, and the network's chief congressional correspondent. She was a panelist in the second Bush-Dukakis presidential debate.  
Mitchell is the recipient of numerous lifetime achievement awards, The International Radio and Television Society Foundation's Giant of Broadcasting and Electronic Arts Honor, and many other awards.