Training Teachers in Education Policy and Research: Teach Plus and American University Launch Fellowship to Enhance Teachers' Skills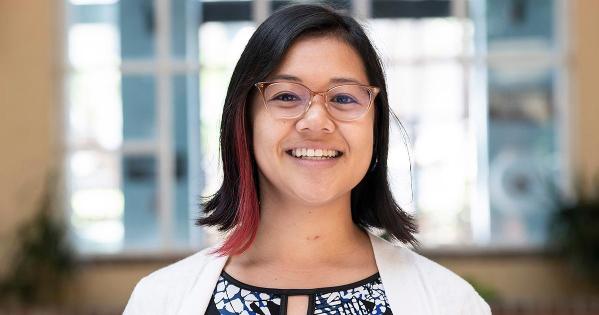 Teach Plus and the American University School of Education have launched a new program to train teachers in education policy, practice, and research. Together, Teach Plus and the American University will work with 19 teachers from 12 states as part of the Teach Plus Senior Research Fellowship program. In this new collaboration, the teachers, all of them alumni of Teach Plus teacher leadership programs, will be trained in applied research in the areas of early childhood education, the science of teaching reading, social and emotional learning, and teacher diversity. This program builds on the existing collaboration between the two organizations, broadening the opportunities for excellent teachers to weigh in on education leadership and policy.
"I'm excited about our expanded partnership with Teach Plus," said Dean Cheryl Holcomb-McCoy of the American University School of Education. "After two years of education challenges due to COVID, there is a real need to equip teachers and educators with the best evidence and research for future policy change, particularly as we rethink and restructure equity-driven practices in schools."
"This is a unique opportunity for these outstanding teacher leaders to both grow their own research skills and collaborate with other teachers to influence education policy and practice, elevate the profession, and build a more equitable system for students," said Dr. Mark Teoh, Teach Plus Vice President of Learning, Research, and Impact and adjunct professor of the American University course. 
As part of the new program, Teach Plus Fellows will engage in coursework at AU SOE that will allow them to conduct real-time research and policy advocacy work focused on core issues of importance to teachers, students, and the community. Teach Plus and AU SOE's partnership began in 2019, when AU SOE's graduate students collaborated with Teach Plus nationwide on education policy and research projects as part of their coursework.
"As a classroom teacher, I am constantly refining my instruction using research-based best practices. As a Senior Research Fellow, I am most excited about being a part of the process to understand best practices districts can use to recruit, support, and retain teachers of color. Coming out of the pandemic, and with an anticipated teacher shortage, it is vital that we support teachers to grow in the profession and inspire their students to achieve at the highest levels of learning," said Meghann Seril, Teach Plus California Policy Fellowship alumna who teaches in the Los Angeles Unified School District and is a Teach Plus Senior Research Fellow.
Senior Research Fellows include educators from Arkansas, California, Colorado, Georgia, Illinois, Massachusetts, Michigan, Mississippi, Nevada, New Mexico, New York, and Texas.