Research
SOC Professor's Research Featured on YouTube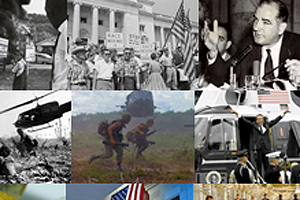 May 3rd is World Press Freedom Day, and in celebration of the occasion, YouTube has highlighted videos from American University School of Communication Professor Charles Lewis's research project Investigating Power. Investigating Power showcases a series of interviews conducted by Lewis with many of the world's leading investigative reporters from the past 60 years. In these interviews Lewis discusses the tremendous impact these reporters' stories have had on history, and the significant role journalism played in critiquing the power of governments and corporate institutions.

World Press Freedom Day helps to raise awareness of the importance of a free press in modern society and was created to call to attention the plight of journalists around the world. Many journalists work under extraordinarily dangerous conditions in their efforts to write the truth, and this special occasion highlights both the importance of journalism, and the risks that come with the job.

In addition to the Investigating Power website, the entire series can be seen at its own YouTube Channel.