On Campus
Conference on Republicans' Latino Problem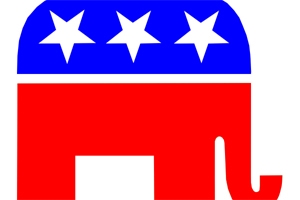 A conference on "The Republicans' Latino Problem and How it Can be Fixed" will take place on Friday, March 7, from 10 a.m. to 1 p.m. in the Abramson Family Founders Room in the School for International Service.

Latino support of Republican candidates has been dwindling since former President George W. Bush garnered 40 percent of the Latino vote in the 2004. Recent election results in the United States demonstrate that the Republican Party confronts a significant challenge given the growing importance of Latinos in the American electorate.

The first panel, from 10 a.m. to 11:15 a.m., will explore the topic, "The Main Issues: Complicating Latino Support of the Republican Party." The panelists are Jason Casellas, University of Houston; Ali Valenzuela, Princeton University; and Sylvia Manzano, Latino Decisions. The moderator will be Eric Hershberg, Center for Latin American and Latino Studies at the School of Public Affairs, American University.

From 11:45 a.m. to 1 p.m., discussion will focus on "Political Strategies to Connect the Republican Party with Latino Voters." The panelists are David Winston, The Winston Group; Leslie Sanchez, political analyst; and Glen Bolger, Public Opinion Strategies. The moderator will be Jordan Fabian of Univision.

For more information, contact Inés Luengo de Krom at luengode@american.edu or 202-885-6178, or visit www.american.edu/clals.