Matthew Bennett Named American University Vice President and Chief Communications Officer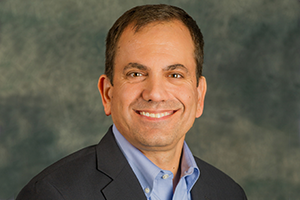 American University President Sylvia M. Burwell announced today the selection of Matthew Bennett as vice president and chief communications officer effective June 24, 2019. As a key member of the university's senior leadership team, he will lead the division of University Communications and Marketing, overseeing a cross-functional team of communications and marketing professionals who support engagement across the university. 
"With his deep experience across so many facets of communications and his strong vision, Matt is the ideal leader for AU's communications enterprise as the university embarks on our new strategic plan," said AU President Sylvia M. Burwell. "We are pleased to have someone of Matt's breadth of experience guiding external and internal communications to advance the university's mission and priorities."
Bennett shares President Burwell's enthusiasm for advancing the university's mission. "As an AU alumnus twice over, I cannot think of a better opportunity to serve a community that personally means so much to me," Bennett said. "I look forward to joining this distinguished institution and advancing the strategic goals of the university."
From 2016 to 2019, Bennett was executive vice president, global communications at the Motion Picture Association of America (MPAA). There he served on the senior leadership team and led MPAA's worldwide communications and digital enterprise, providing strategic counsel and support to the organization's policy, legal and content protection operations.
Prior to joining MPAA in 2016, Bennett was senior vice president and managing director of the District of Columbia office for Racepoint Global, an international public relations firm. He previously held positions as the senior vice president of communications and public affairs for the Pharmaceutical Research and Manufacturers of America (PhRMA) and as senior vice president for GolinHarris (now Golin), leading the PR firm's health practice in the District.
Bennett earned his bachelor's and master's degrees in political science from the School of Public Affairs at American University.