Government & Politics
Beto O'Rourke Talks Politics, Future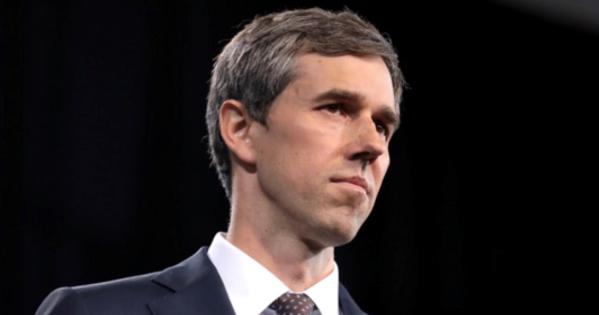 Beto O'Rourke hasn't yet decided his next political steps.
The former three-term Congressman and Presidential candidate said he doesn't know if he'll run for Texas governor in 2022 or pose a rematch in 2024 against Sen. Ted Cruz, to whom he lost a close race in 2018.
"I haven't made a decision. And I'm trying to figure out where I can do the most good," O'Rourke told AU students on April 6 during a conversation hosted by the Kennedy Political Union.
Ron Elving, an executive in residence and SPA professor, moderated the hour-long conversation that included talk about politics, the record freezing and energy failure Texas just experienced, and O'Rourke's political organization Powered by People. The following has been edited for length and clarity.
Elving: Talk a little bit about what Powered by People was able to do (during the cold spell in Texas).
O'Rourke: Thanks to some great reporting from the team at the Houston Chronicle, we now know that nearly 200 Texans died during that storm, and they died, not only because it was one of the worst winter weather events the state has ever seen. They died as perhaps many of you know, because we literally lost power. In this state, and Texas the energy capital of North America was unable to ensure that you could keep the lights on, the heat running, the water flowing in your home. It was a tragedy that didn't have to happen. One that was caused not by God or by mother nature but by man. And our ineptitude and meeting some of the very basic challenges that we have in in government.
We started this organization to do voter registration and voter engagement. We have 20,000 volunteers, and so we moved all of them off that work, and put all of them on to literally calling every elderly Texan to check in on them, connect them to warming centers food or water, and then ask many of them to go door to door in their communities to do physical spot checks on their neighbors to make sure that they were okay. A lot of good people doing a lot of good work shouldn't have had to have been done, but that's the situation we found ourselves in.
Elving: Why was the state so unprepared for something that could have been foreseen?
O'Rourke: Something like this happened 10 years ago in 2011. And in the wake of that challenge, elected leaders across Texas, all of them happen to be Republican, swore that they would require or make the investment themselves weatherizing the grid, and making sure that nothing like this would ever happen. And so we have to ask ourselves, why did it happen?
I think you have a governing philosophy when reduced to its elements just doesn't believe in government or government is any part of the solution, and in Ronald Reagan's famous or infamous words it is in fact the problem. So, that engenders a radical deregulation of much of our industry in Texas, to include the electricity grid. and I don't know if you've caught this during the power outage, but our former Governor Rick Perry, who presided over much of this deregulation said that Texans would rather suffer the rolling blackouts, and the loss of electricity then submit to federal regulation. This radical deregulation and an unwillingness to connect to the rest of the country. And the unpopularity of, weatherizing the grid. There's no ribbon you cut when you weatherize the grid. No political points that can be scored.
Elving: How do you see the current situation on the border with Mexico?
O'Rourke: There's no doubt, it's a challenge. And most obviously it's a challenge for those families who feel as though they must flee. I think about Ulysses and Molly and Henry our three kids, what would it take for (my wife) Amy and I to entrust them to a smuggler and send them 2,000 miles north and hope that they make it okay. I would only do that if the alternative were death for those kids, and I think that's what these families face.
It is a very broken immigration system that has family members here in the United States trying to bring family members in Central America to join them, and to do so without the benefit of the law because we haven't rewritten our laws in decades to reflect the primacy of family unification and the family unit, and the fact that these families are doing so much to improve this country. Take it from us in El Paso, one of the safest cities in America that is safe, not despite but because we are a city of immigrants.
No place is more important than that to which you're connected to by land, geography and history and culture and family, the places that literally are sending 10s of 1000s of people to our front door right now. We can turn a blind eye. We can turn our back to it. We can hope it will go away. We can build a wall, but all that will be insufficient to the challenge at hand. So invest in diplomatic and economic solutions in Central America. Rewrite our immigration laws to reflect the reality in our communities and our values as a country of immigrants. And then make sure that we treat those who come to this country with the compassion and the kindness that they deserve and that I believe is required under American law.
Student: Do you believe you've been more successful in creating change as an elected official or as an activist since you left public office?
O'Rourke: I hope it's, it's a false choice because, I don't know that I could decide. Being on the El Paso City Council, where you meet weekly, and you're one of eight council members, you are in real time directly responding to the needs of your constituents; it is deeply fulfilling to see progress on that pace. Now, that's relative to Congress where you're one of 435 and, and I was in the minority, and I was a new member. And it is painstakingly slow, and the real value I think that I added very often was in (providng) direct constituent services to (help) people out in El Paso, and in some legislation I was able to pass.
I'm no longer a candidate for the first time in forever. No longer a public official for the first time in 15 years. That's pretty fulfilling too, because I'm an unpaid volunteer doing the phone banks along with all the other volunteers knocking on doors, with all the other volunteers getting behind candidates who inspire me like all the other volunteers, and it is also really fulfilling.