Writing Lab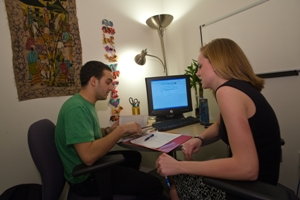 NEW!!!! The Writing Lab is now open also on Saturdays and Sundays, 2pm-6pm.
The Writing Lab, located in the Academic Support and Access Center in MGC 243, provides individual writing assistance as well as group workshops. In order to make an appointment you will need to access our online schedule and register. NOTE!!!! Make sure you select the right schedule (Writing Lab Spring 2015) from the drop-down menu below the password field.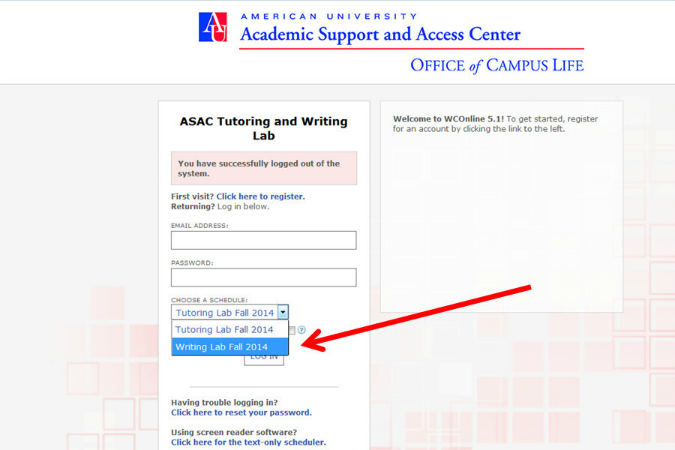 To access the schedule now go to https://american.mywconline.com/

How does the Writing Lab help students?
A Writing Lab counselor can assist with every stage of the writing process:
Brainstorming from your assignment
Writing thesis statements
Outlining an argument
Recognizing recurrent grammatical errors
Creating smooth transitions
Composing polished prose
Experienced counselors evaluate drafts, identify areas for improvement, and explain strategies for effective essay structure. While they do not offer proofreading or editing services, they do offer advice on time management and project management techniques and also provide encouragement to help students become better writers.