Carlton Savage Award Kaitong Zhou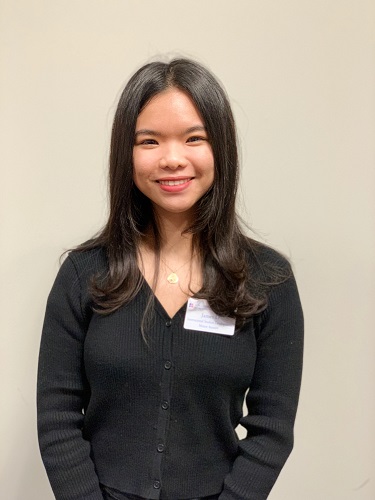 An international student who has contributed most to increasing intercultural understanding at the University.  
Hometown: Guangdong Province, China
Major/School: Business Administration, Kogod School of Business
Kaitong's work has impacted hundreds of students and has led to greater awareness among faculty and staff about the needs and perspectives of international students at AU.
After her progression from the International Accelerator Program (IAP), she immediately dedicated herself to working with faculty to outline challenges faced by international students, both in and out of the classroom.
She was the inspiration and moving force behind Kogod's first annual Lunar New Year celebration, highlighting holiday customs and open to the entire Kogod community. She also served as one of Kogod's first International Student Mentor Assistants, offering peer support and programming to Kogod students, both international and domestic.
With the impact of Covid-19 in Spring 2020, Kaitong provided invaluable help to Kogod faculty and staff in creating new procedures for AU students studying from their home countries.
Her academic "home at AU" has been at Kogod, but her impact reaches to the entire community. She has helped to organize over 20 intercultural events, including the Chinese New Year Gala, Mid-Autumn Festival Cultural Booth, and Halloween Celebration. She provided one-on-one support to international students to improve their language skills, encourage on-campus involvement, and enhance their AU experience. On panels, in focus groups and in discussions, she has constantly shared her experiences as an international student at AU faculty and staff as a panelist and focus group member, suggesting ways to satisfy international students' career needs.
Kaitong seizes every opportunity to support intercultural awareness in others. She is truly dedicated to helping international students have their best experience at AU.