Summer Transition Enrichment Program (STEP)
STEP (Summer Transition Enrichment Program) is an invite-only program at American University that provides incoming first-year students with the tools and resources they need for a head start as an Eagle. The primary goal of STEP is to help students succeed in the classroom. This intensive seven-week residential program is built to support the transition to college. It provides students with an academic and social edge, while familiarizing them with Washington D.C. and AU' s campus resources. The program's primary focus is academic success; however, we also encourage students to form lasting friendships through regular social and extracurricular activities.
STEP 2021 will begin Sunday, June 20th, 2021 with an opening event. The program finishes Sunday, August 8th, 2021.
The registration form must be completed by Monday, May 10th, 2021.
At CDI, our goal is to support students in the STEP program and unify the various resources — both programs and people — available to help students succeed once they are on campus. The key is making sure those resources are connected with each other to support students holistically. When we see students struggling academically, challenged with finding an internship or summer opportunity, or looking for ways to engage on campus, we are able to connect the dots and address students' needs.
For over 20 years, STEP has built a sterling record of student success. STEP has taken many forms over the years, but has a consistent record of attracting students who earn national merit awards, including the BOREN Scholarship, White House Internships, Hispanic Congressional Caucus Fellowship, Rangel Summer Internships, and many other AU awards and honors.
STEP participants also complete their education at very high rates. The program lasts for seven weeks during the summer; however, our commitment to STEP students lasts for their entire career at American University.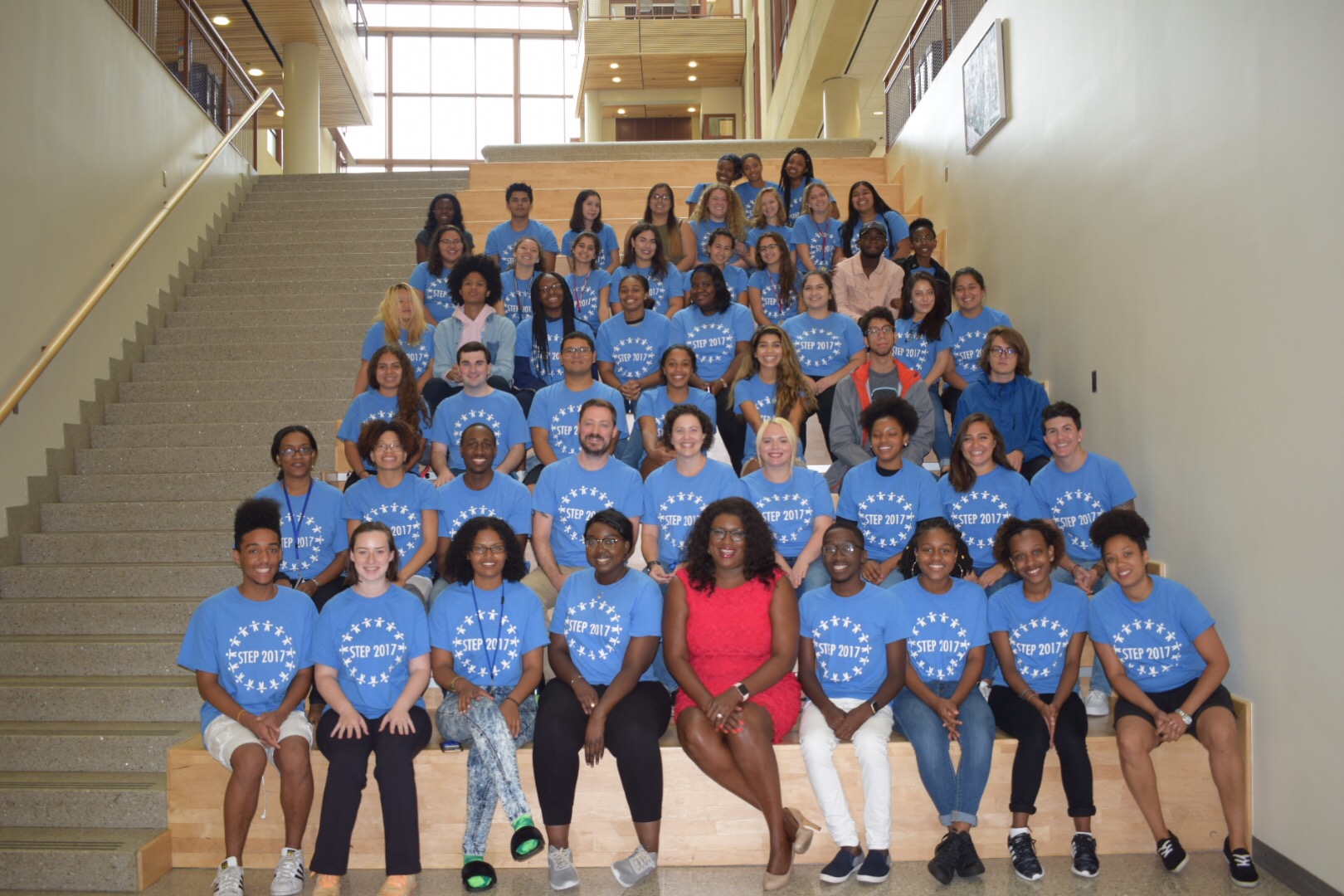 Our STEP 2019 cohort had the opportunity to participate in Explore DC, sponsored by AU's Center for Community Engagement and Service. Explore DC gives students a chance to acclimate to DC, explore the burning issues faced by community members, and expose themselves to some of the cultural and historical resources that exist. Our STEP students volunteered at A Wider Circle, Martha's Table, and the Latin American Youth Center (LAYC).