Where to start? Why at the beginning of course.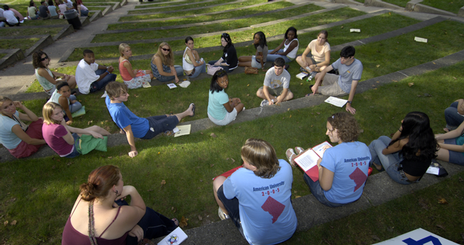 If college is a time of exploration, then self-exploration is surely a perfect place to start. Want to make new friends but don't know how? Think about what you like to do, what matters to you, what you've always wanted to learn. Then check out the Student Activities Club Fair and see if you can find people with like interests, No Spelunking Club? Find out how to start one!
If issues of human rights and social justice resonate with you, walk over to Kay Spiritual Life Center and meet the people who can provide direction. Did you participate in Community Service in high school. Visit the Community Service Center and check out the myriad venues for volunteerism.
Speak a language? Like to act? Get involved today -- the possibilities are endless!