Get involved in your Residence Hall Association or Hall Council.

Check out the history plaque in the front lobby!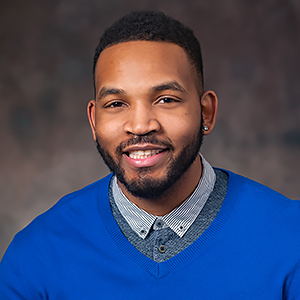 Darrian Slater
"My experience of being a CD in Anderson Hall has been very fulfilling. Working with our first-year students has been rewarding, despite some challenges."
Dominique Overman
"Being a Community Director in Anderson Hall has been fulfilling and worthwhile. One of the most meaningful parts of my job is ensuring that residents feel welcome and included as their authentic selves in our community."