Main Office (Anderson Hall): Mon-Fri: 9 AM-5 PM; Sat-Sun: Closed;
Living Learning Communities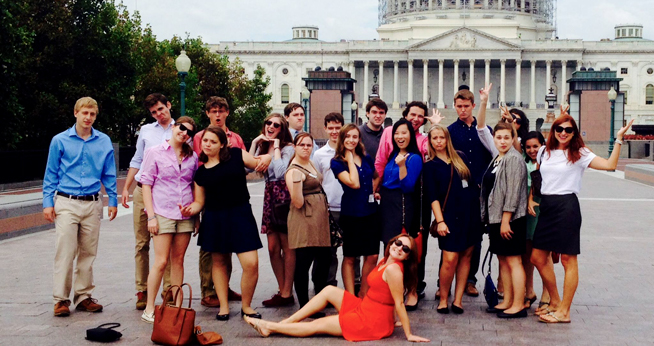 American University offers a number of special living environments known as Living Learning Communities (LLCs). LLCs are cohorts of students who live and explore a common interest or academic pursuit together. Some include required courses that students must take and others are organized around a theme or community interest that students wish to learn more about. Admittance to programs vary based on individual requirements.
Office of Undergraduate education
Learn more about LLCs under Office of Undergraduate Education.
Three-Year Scholars Programs