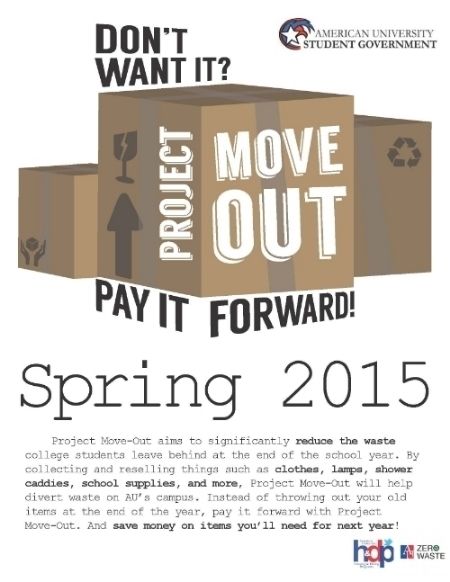 Move-Out Tips 
1. TAKE IT: Pack in advance and take as much stuff home as possible.
2. STORE IT: Consider storing your items if you plan to come back to campus. UPS has storage options including in room delivery, free boxes and tape, and personal pick-up time. You can view more information here: http://www.austorage.com/ 
3. SELL IT: Try to sell unwanted items and get some of your money back. Options include Ebay, Craigslist, and various Facebook pages targeted at AU students.

4. DONATE IT: If you have exhausted all of your options, please donate to Project Move-Out.