Key Academic Campus Services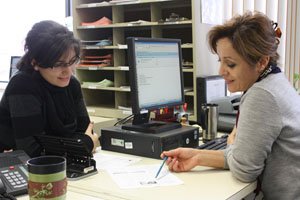 American University offers a host of resources and services to help each student thrive. Because AU is an institution focused on global education, most services have components that specifically address international students. Below is a list of those key academic services that are crucial for students coming from abroad.
Academic Support Center: Services for International Students
Through everything from academic advising and workshops on test taking skills, the Academic Support Center strives to help students achieve their full academic potential.

The Academic Support Center also houses a member of the Academic Core Support Team that is dedicated to assisting international students gain the necessary tools for university success in the United States. 

The Writing Lab
Located in the Academic Support Center, the Writing Lab employs six writing counselors who are specially trained to work with international/multilingual students. Over 50 hours of appointments are available each week.

The Writing Center
The Department of Literature sponsors a Writing Center, which houses about 20 peer writing consultants. Many of these tutors have also received training in helping international/multilingual students.
Other Campus Services for International Students
Success at American University depends on more than just the academics. Finding ways to relax and get involved in the AU community are integral parts of getting the most out of your experience at American University. The link above leads to resources such as the Counseling Center and Student Activities. To get involved with ISSS and the international student community, click here.