Office Hours:

During the school year:
Monday-Friday 9 AM to 9 PM

Summer: Monday-Friday 9 AM to 5 PM
Kay Spiritual Life Center
4400 Massachusetts Avenue NW
Washington
,
DC
20016
United States
Cherokee Spring Break Trip A service and learning opportunity in a Native American community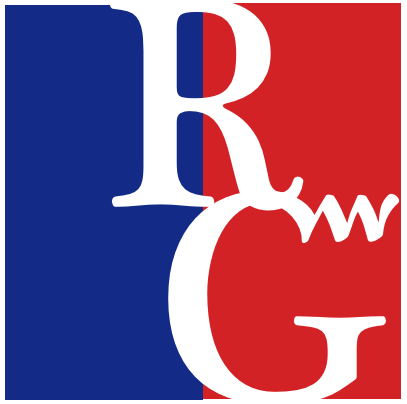 The Office of the University Chaplain is offering a service and learning opportunity over spring break to the Quallah Boundary of the Eastern Band of the Cherokee Nation. This inexpensive week-long trip offers the opportunity to learn the story of the Cherokee people and the stories of Native American communities in general.
When: March 9-15, 2019
Where: Cherokee, North Carolina
What: a week of service (work projects and repair), learning about Native American spirituality and culture, and opportunities for reflection
Cost: $275.00. While we are still putting together some of the details of the trip (such as particulars related to the work sites), you can take a look at the draft prospectus to get an idea.
Next Interest Meeting: Monday, January 28, 2019 at 5 p.m., Kay Lounge
See the Facebook Event for more information.
To apply:
Fill out the online application below in its entirety.
To pay the program fee:
Online: Use our online payment system to pay by debit/credit card or checking account transfer; type "Cherokee Spring Break" as the "honoree" you are making the payment for.
By check: Send a check or money order to the following address, writing "Cherokee Spring Break" in the memo:

Kay Spiritual Life Center
Attn: Cherokee Spring Break
4400 Massachusetts Avenue NW
Washington, D.C. 20016-8010
For more information e-mail kslc@american.edu. To learn about the Cherokee Nation, we invite you to visit: http://www.cherokee-nc.com/ 
Dates:       Saturday, March 9 through Friday, March 15, 2019
Site:           Cherokee Nation, Quallah Boundary, Cherokee, North Carolina
The reservation that we will be traveling to is located in the Great Smokey Mountains. This portion of the Cherokee Tribe is known as the Eastern Band of Cherokee Indians and has more than 12,500 enrolled members. Many of these people are descendants of the Cherokee people who hid in the Great Smokey Mountains during the Indian Removal of 1830 and 1840. 
The route that many tribes including Cherokee, Creek, Chicksaw, Choctaw, and Seminole, took is termed "The Trail of Tears." Many people died on this trail, but people did remain when they reached Oklahoma. The route leads straight into Oklahoma for most tribes and this is why you can find The Cherokee Nation, established in September 6, 1839, in Tahlequah, Oklahoma. The mothers of Cherokee cried so much from being removed from their homeland that the chiefs prayed for a sign to life their spirits. The result of this, the prayers and tears, was the blossoming of the Cherokee Rose, which is the state flower of Georgia.
These people are a people of strong heritage despite the hardships they have had and do endure as a result of the colonization of North America. The Cherokee Indians have been traced back in North America since the 1500s, with settlements all over the southern United States. Much of their heritage is still preserved in Cherokee, NC. They have their won language, Dikaneisdi, and an alphabet created by Chief Sequoyah. They also have their own Tribal Government. The major cultural attractions are The Museum of the Cherokee Indian, Oconaluftee Indian Village, and the "Unto These Hills" outdoor drama. Handmade Cherokee crafts are displayed and sold at the 350 member Qualla Arts and Crafts Cooperative. They receive a lot of tourists in the summer months and the rest of the year the tribe lives their normal day-to-day life without much of the tourism. Be prepared to see, learn, and experience a culture different from your own!
Transportation
Passenger vans
A borrowed 10 passenger church van
Rented passenger vans from Enterprise. Will need drivers with valid license who are at least 21 years old.
Departure Date and Time
       Saturday, March 9, 2019
       Loading: 7:30 a.m.
       Departure: 8:00 a.m., Kay Spiritual Life Center
       Arrival in North Carolina: approx. 8 p.m.
Return Date and Time
       Friday, March 15, 2019
       Loading: 9:00 a.m.
       Departure: 10:00 a.m.
       Arrival in DC at Kay Chapel between 8 p.m. and 10 p.m. (approx.)
Number of students
The maximum number of participants is 18, including chaperones. In addition to Rev. Mark Schaefer, University Chaplain, there may be other staff from American University chaperoning.
Accommodations
We will be staying at a bunk house on the campus of the Cherokee United Methodist Church. We will have to bring our own bedding (sleeping bag or comparable) and will be doing some of our own cooking (when we're not being fed by the local community). We anticipate buying groceries when we reach Cherokee.
Personal Expenses
Cost of lunch coming to and from North Carolina
Any personal expenses
Souvenirs
All other costs, including travel, groceries, and other supplies, will be included in the program price. We anticipate that we will be able to keep the costs around $275 per person.
Sample Itinerary
Based on previous trips--Final version to be confirmed
Each day will end with an opportunity for reflection upon the day's events. No particular religious affiliation is required nor is participation required, but participants are welcome to reflect in their own traditions upon the work or experiences of the day.
Saturday, March 9, 2019
Travel to Cherokee, NC
Move in and pizza dinner
Campfire (weather permitting)
Sunday, March 10, 2019
Optional worship services at Cherokee United Methodist Church
Picnic or hike (weather permitting)
Monday, March 11, 2019
Work sites (Details TBA)
Dinner at Cherokee UMC
Presentation by member of Cherokee Community
Tuesday, March 12, 2019
Work sites
Dinner, Cherokee UMC
Presentation by member of Cherokee Community
Wednesday, March 13, 2019
Work sites
Cherokee Family Dinner (potluck)  
Thursday, March 14, 2019
Sightseeing Day
Meet with Tribal Government
Trip to Native American Museum & Co-op
Dinner
Campfire/Time for reflection and sharing
Friday, March 15, 2019
Return to Washington D.C.