Chapel Service Meditations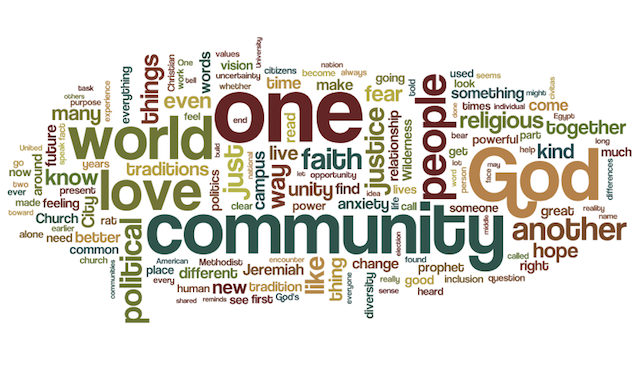 The following are meditations given at our Interfaith Chapel Services, held the first Wednesday of each month at noon.
Holy Ground, May 11, 2018—Interfaith Baccalaureate Service
Though the Earth Should Change, May 2, 2108
Resurrection: A Eulogy for Kenneth Clarke, April 8, 2018
Belonging, April 4, 2018
For the Land is Full of Violence, March 7, 2018
Blessed Are the Peacemakers, February 7, 2018
Other Prayers and Words of Reflection
Our chaplains are often asked to bring prayers of invocation or other words of reflection. Read some of those words below.
On occasion, events necessitate a pastoral response from our chaplain. These letters to our community can be found here: