Student Life
Do Something! October 2017
October is here, and with that is the return of the pumpkin spice latte. Seriously, we are more than a month into the fall semester, and mid-terms are right around the corner. In between classes and studying, here is a list of things you can do this month to unwind on campus and in the D.C. area.
Music Vibes
On Oct. 6-8 at Union Market, the All Things Go music festival is taking place. This fall festival of established and emerging artists is headlined by Foster the People, Galantis, and Young Thug. For more live music, Foo Fighters, Cardi B, Guns N' Roses, LCD Soundsystem, Faith Hill and Tim McGraw, Lil' Kim, Kesha, and GoldLink are among the artists performing in the D.C. area this month. For more information, visit:
If you want to hear some live tunes right here on campus, join the Student Union Board and AU Texans on Oct. 7 for a Hurricane Harvey Benefit Concert and BBQ featuring Angie Keilhauer and Jonny Grave. Donations will be accepted through Eventbrite and will be given to the Greater Houston Community Foundation.
Fun for Foodies
For the foodies on campus, Taste of DC is for you. On Oct. 7 and 8, Taste of DC, which is billed as the largest culinary festival in the Mid-Atlantic region, takes over the Festival Grounds at RFK Stadium. With more than 65 different local restaurants, three live music stages, and an artisan market, this is a fine way to get away from campus and discover some of the best restaurants in the D.C.
Oct. 14-15, the Smithsonian's Freer|Sackler gallery will host the IlluminAsia Festival: A Festival of Asian Art, Food, and Cultures . The festival will turn the grounds into an Asian Food Market with interactive cooking and art demonstrations, and live performances by many artists including the Grammy award-wining Silk Road Ensemble. While you can attend the festival, they also are looking for volunteers to help.
Campus Community Events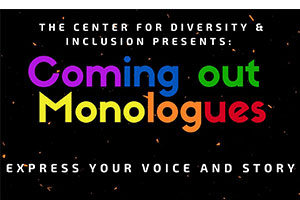 October is Dating Violence Awareness Month, and The Wellness Center will host a series of events throughout the month on healthy relationships, self-care, knowing your rights, and a day of solidarity by wearing purple on Oct. 19.
The Center for Diversity & Inclusion will host the Coming Out Monologues on Oct. 11. And the Kay Spiritual Life Center will be celebrating the 500th anniversary of the Protestant Reformation with many events, including the Oct. 11 Table Talk (with free lunch) about the Reformation's impact on American political culture.
The Bridge café on the 2nd floor of the Butler Pavilion is back open. The Bridge is a great place to have a cup of coffee, eat some snacks, play board or video games, and just relax with your friends. It is also a good spot to hear some of AU's and D.C.'s emerging artists on the third Friday of each month for Fresh Fridays . On Oct. 20, The Bridge will feature the poet Pages Matam.
Finally, All-American Weekend takes place Oct. 20-22 to welcome back alumni and families of current students. The Kennedy Political Union will bring actor and activist Gabrielle Union to speak on Oct. 21 at Bender Arena. AU students will be admitted to the event with their AU ID on a first come, first served basis.
Do you have an event coming up we should know about? We can help get the word out! Contact us on Twitter or Facebook @AUCampusLife. And follow us to stay up to date on things to do!