In the Community
Engaging DC Students in the Age of Online Learning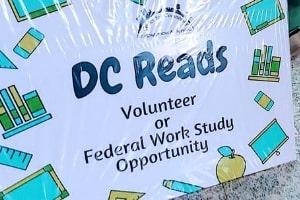 When DC public schools shut down due to COVID-19 this spring and sent students home, AU students who tutored them knew they needed to keep going. And summer didn't bring an end to the students' need to learn — or the tutors commitment to teaching.
Aileen Pradhan (SPA '23) and Ricardo Vergel Negron (SIS '22) were two of the 20 summer volunteer and Federal Work Study (FWS) students who tutored students from the DC community over the summer — the largest summer group to date since its implementation at AU in 1997, despite the challenges of moving entirely to remote tutoring.
Ricardo Vergel Negron (SIS '22) and Aileen Pradhan (SPA '23)
"They stepped up and responded when students needed it the most," says Jacob Ortiz, Associate Director for Education and Equity at the Center for Community Engagement and Service (CCES.)
Both students are part of DC Reads, a DC-wide collaborative tutoring program that brings together universities, their students, DCPS and community-based organizations to provide tutoring for students in need. For over 20 years, AU students have been deeply engaged with DC Reads through CCES, with over 3,300 students deployed as tutors.
Pradhan began working with DC Reads in Fall 2019, working with 4-5 middle schoolers at a time on subjects such as math and English. As the abrupt online transition happened in the middle of spring semester, she kept tutoring virtually for those who could join. 
Back in New Jersey, she knew she wanted to continue. Meanwhile, Vergel Negron had gone home to Puerto Rico, and was interested in joining DC Reads as a summer position. They decided to join forces.
The result: a one-of-a-kind experience for students being tutored over the summer. The duo created and led a virtual "College Day" on July 27 with the DC-based nonprofit Latin American Youth Center, presenting on a day in the life of an AU college student, complete with career guidance. The middle schoolers were asked what jobs they wanted when they grew up. Movie director? Take classes at the School of Communication. A business owner? Check out the Kogod School of Business. By explaining how to prepare for college, campus activities, career paths and more, they helped students visualize a future as a college student and beyond.
A team of engaged students
When Pradhan and Sofia Dean (SPA, CAS '23), another AU student involved in DC Reads, joined AU last year, they knew they wanted to do community service in their new DC home. Growing up in Baltimore and involved in activism, Dean understood that similar inequalities existed in DC and had grown passionate about closing the education gap.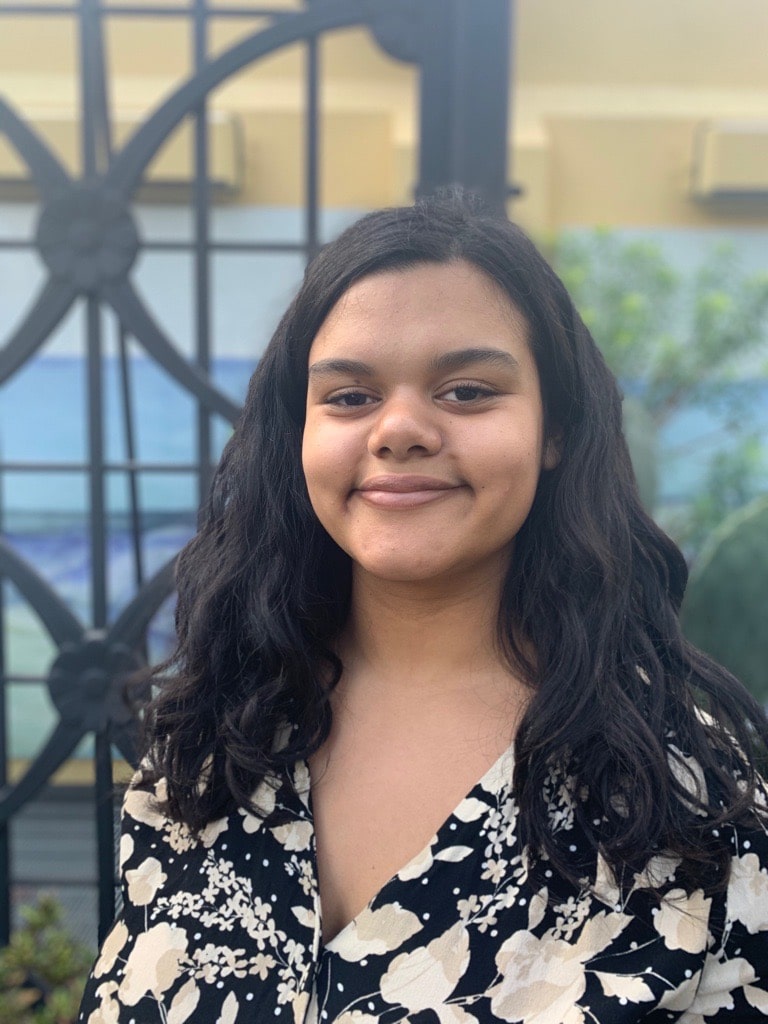 Sofia Dean (SPA, CAS '23)
"If I can be a small part in changing that and having students to have someone to look up to, I want to be there," she explains. While writing for the Blackprint and AmLit and serving on the e-board of Black Girls Vote at AU, Dean chose a public service FWS position at Raising a Village Foundation through DC Reads, tutoring at HD Woodson High School.
As for Pradhan, she was impressed by the rigorous training DC Reads provided to FWS and volunteer students. Involved in policy organizations such as the Roosevelt Network at AU, she was eager to be connected with an education program that addressed social justice issues in the city, and tutored for the nonprofit Reading Partners. 
Pradhan's passion for education stems in part from her growing knowledge of the school-to-prison pipeline, the criminalization of Black children, and the struggles of many students in low-income areas with food insecurity and access to educational resources, "It has instilled in me the importance of promoting equity for students, and that is something I value," she says. "Whatever career I end up choosing, the issue of education will always be in my work."
Tutoring in the age of COVID-19
When Pradhan and other AU students went home this Spring due to COVID-19, so did the students they tutored. But it was vital for these young students to keep up with their studies, and AU students were up for the challenge. 
"After being sent home, I missed the students I was working with and wanted to stay connected," recalls Dean, who juggled her work with DC Reads with the challenges of being a full-time student over the spring while caring for an elderly grandparent at home. She stayed connected to her students by phone — often their parents' mobile phones — when there was no access to a personal computer. With many students not having a reliable connection or device, DCPS has been trying to provide technological support by setting up wireless connections and supplying computers or tablets. However, some students do not get the tools they need right away to properly follow online instruction.
Keana Brooks (SOC '22) working with a student before tutoring moved online
"The school system is facing a lot of challenges, and learning on a computer is not the same as learning in the classroom," notes Marcy Campos, Director of CCES. "DCPS is thankful to have mentors online."
Pradhan made sure her students felt comfortable on a new online platform. "Something so valuable I learned this summer is the importance of doing fun icebreakers to model vulnerability and openness with them," she says. "It's a two-way street to have them open up virtually. If I show them my pets on camera, for example, they become more open to learning."
The students, as Vergel Negron noticed, returned the enthusiasm. "I was impressed by their almost perfect attendance and strong engagement," he says.
DCPS, too, was enthusiastic. Ortiz and Campus have been meeting virtually with DCPS and other university representatives to address youth education needs while converting to a virtual program. A proud moment came at one of those meetings when members of the DCPS core leadership team - Thomasin Franken, Manager of Partner Engagement, and Bren Elliot, Chief of School Improvement and Support - gave a personal shout-out and thank you to AU students Pradhan and Vergel Negron, highlighting their leadership and the ways they demonstrated creativity and quality tutoring.
For Pradhan, Dean, Vergel Negron and the other DC Reads tutors, it's all in a day's work — and it's all about the kids. "They bring so much positivity and inspiration," says Pradhan, "it's important to be there for them."
Interested in tutoring students online through DC Reads and CCES? Visit american.edu/volunteer to learn more.