In the Community
The World Beyond AU: Exploring DC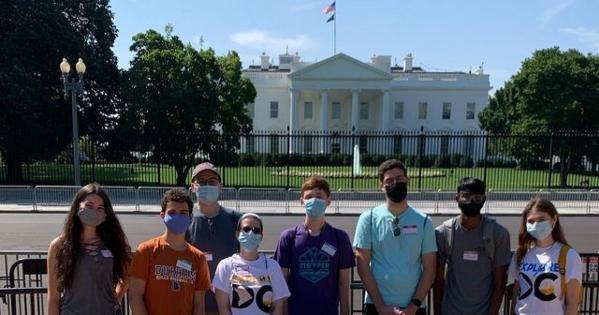 This past week, AU not only welcomed the class of 2025 to campus, but also the class of 2024. Almost half of the undergraduate community had not set foot on the Friedman Quad yet. The Center for Community Engagement and Service (CCES) especially wanted to introduce students to their new home in DC like so many classes before them, and give them the opportunity to get to know and serve the DC community through a unique AU experience known as Explore DC.
The multi-day experience includes service with nonprofits, exploration of neighborhoods, DC history and culture and evening programming for incoming first-year students, sophomores, and transfer students at AU. The focus is clearly on the student experience, with three undergraduate students — Giancarlo Castro (SIS '23), Karla Santillan (SIS '23), and Zoe David-Lang (SPA '23) — designing and planning the program details throughout the summer.
"It's so easy to be trapped in the AU bubble," says Castro. "Getting the chance to explore diverse cultures and communities is an important part of starting your life here at AU." And that is what about 478 participants and 80 student leaders set out to do over two days dedicated to first-year students and two days dedicated to sophomore students — volunteering with and learning from organizations in all eight wards of DC, as well as the wider DMV area. Students participated in gardening and clean-ups, sorted donated clothes, packed school backpacks with supplies, organized pantries, and provided food for community members.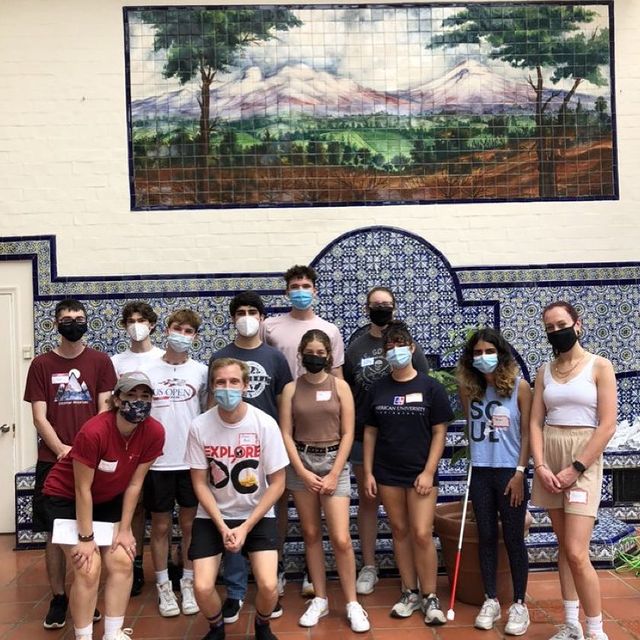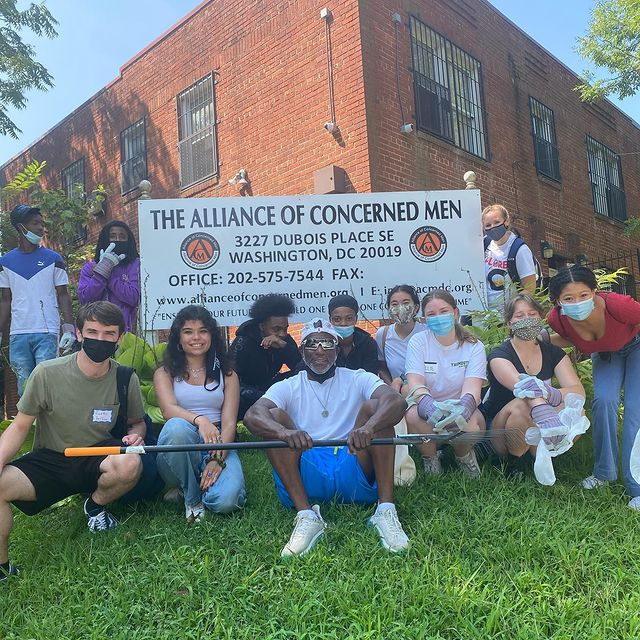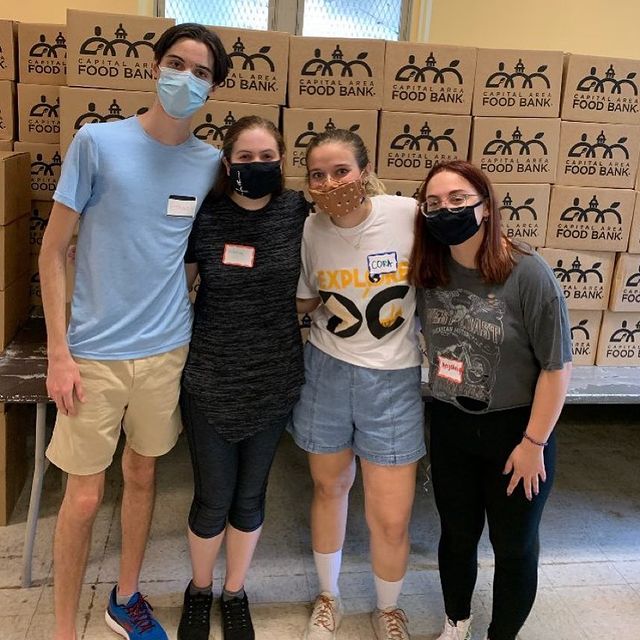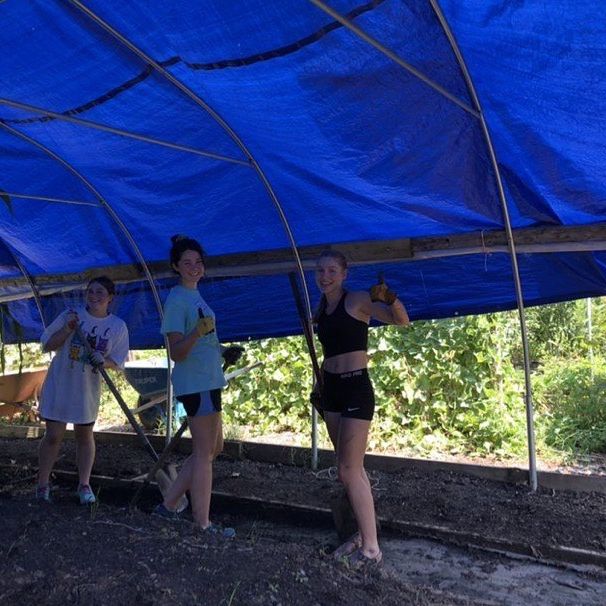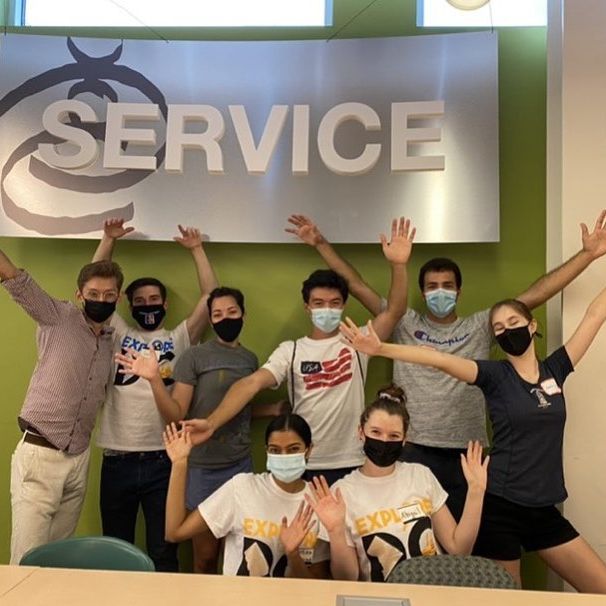 Students during Explore DC's days of services (top to bottom): Mexican Cultural Institute DC, Alliance of Concerned Men, Thrive DC, Washington Parks & People, Bread 4 the City.
At one of the service sites in Northeast DC, two leaders and five students stepped into a vibrant building covered in red, orange, blue and green tiles, with murals covering the walls. DC Doors, which welcomes and cares for homeless families and single individuals through various social welfare programs, opened its doors last Tuesday to AU's Explore DC sophomore group.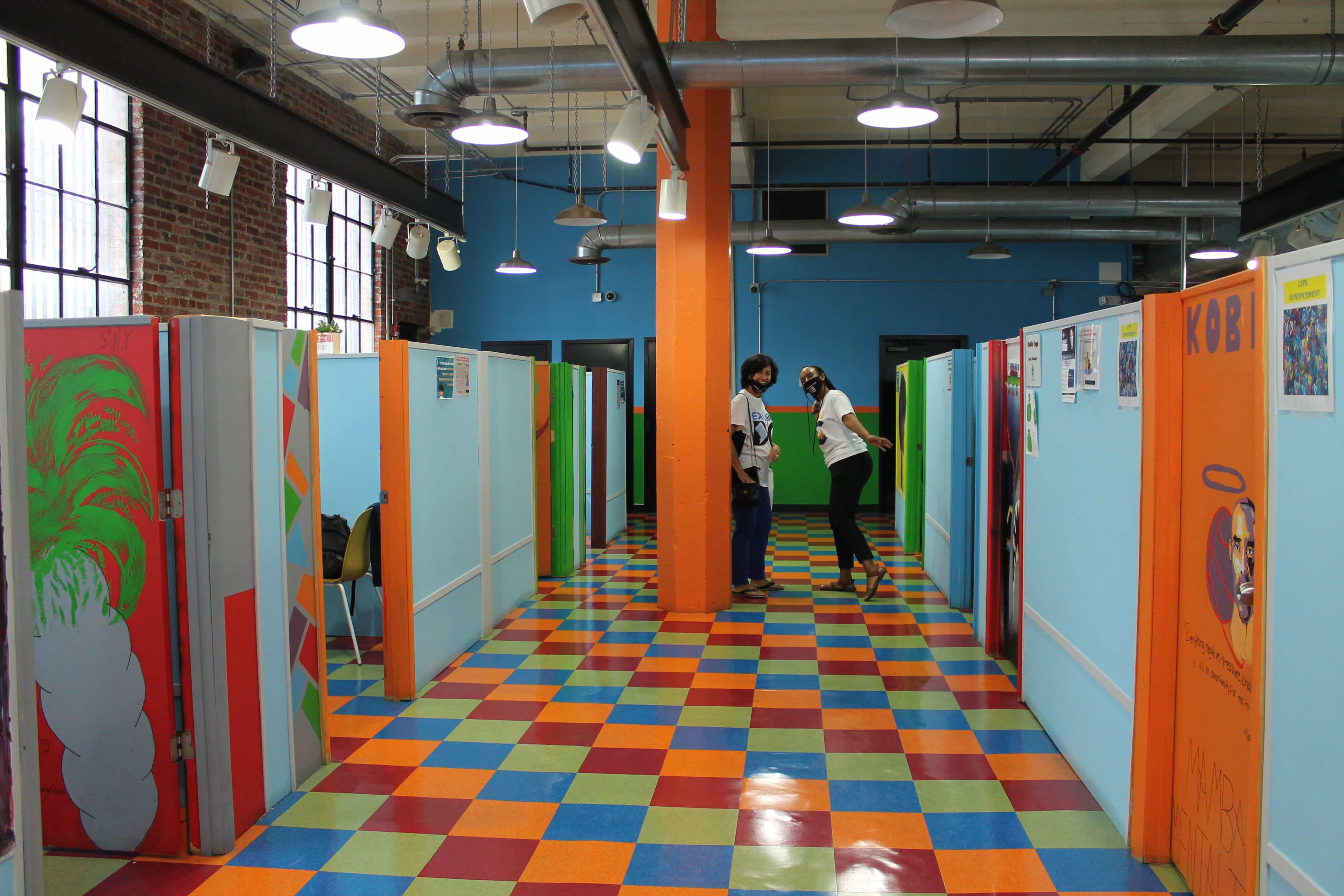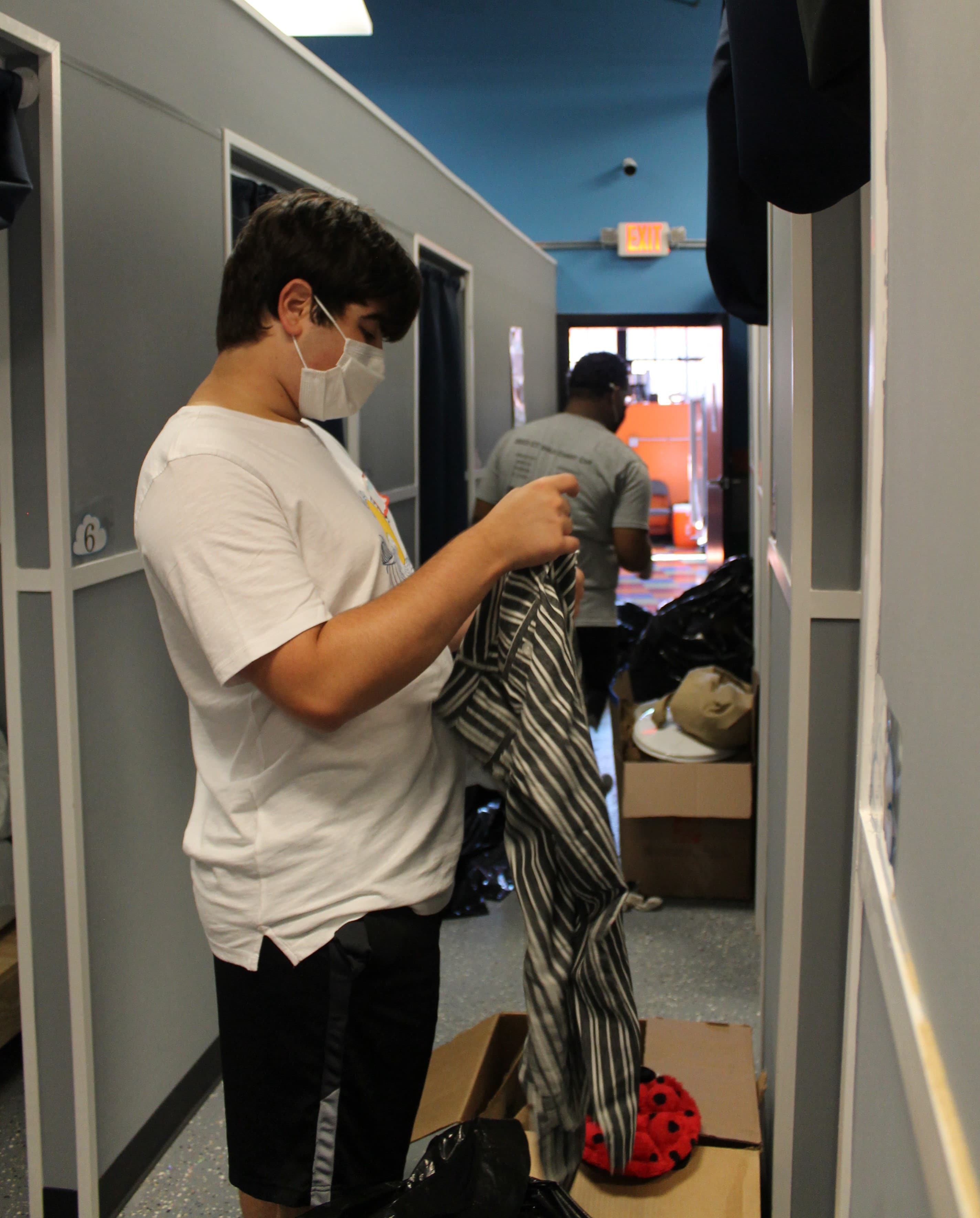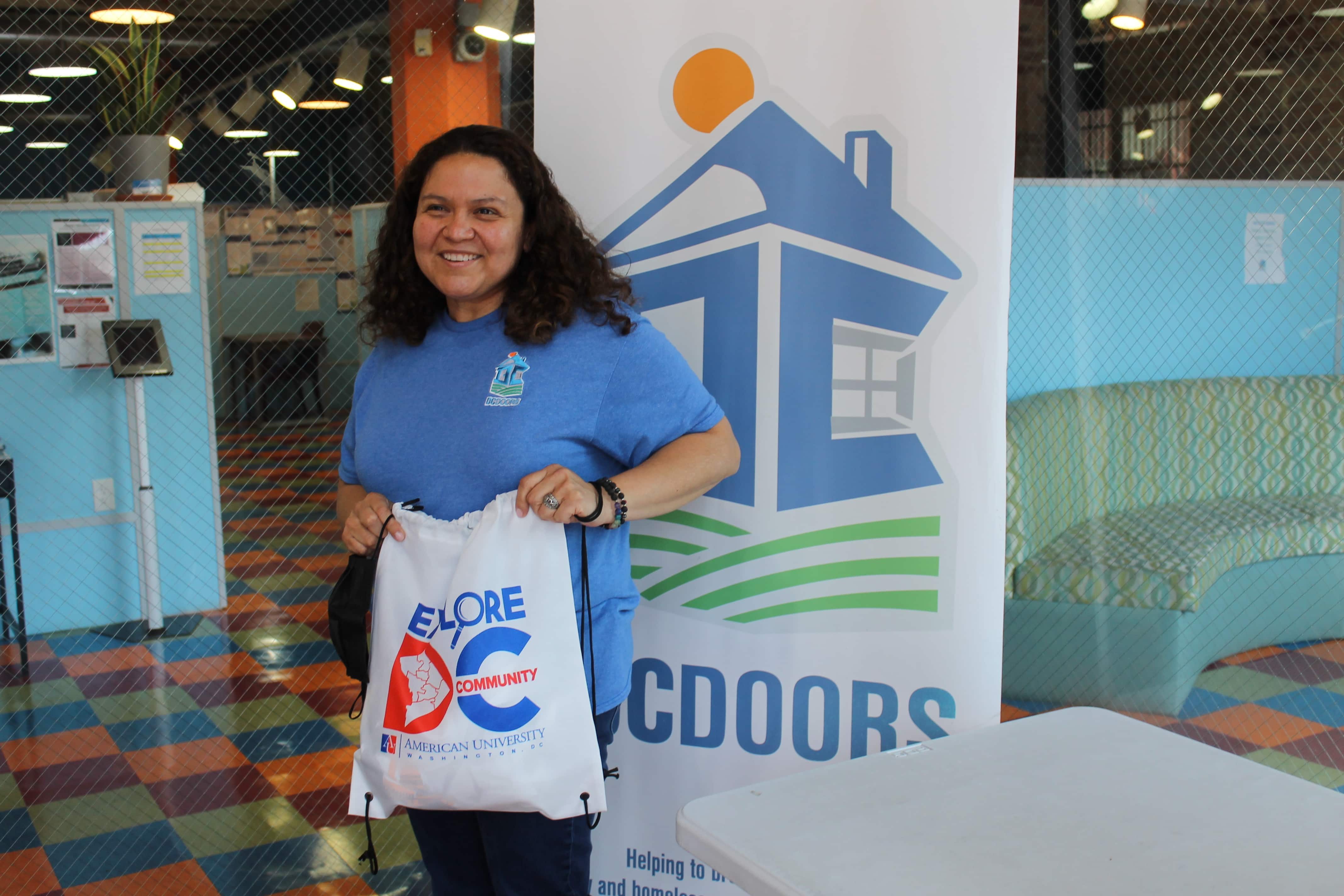 Visit to DC Doors in Northeast DC (top to bottom): the shelter's colorful halls, students sort toiletries and clothes, DC Doors CEO and AU alumna (SIS/BA '02).
"It is priceless to have students come to DC Doors," says CEO of DC Doors Janethe Peña (SIS/BA '02). "We give them life experience outside of learning in the classroom, and it's important for them to learn what their community looks like. A day like today, students get to walk into this building and see DC youth develop — it's an eye opening experience." A third-generation immigrant from Nicaragua, Peña was DC-raised and studied at AU, where she developed a dream to help DC's youth when she was introduced to the Latino nonprofit community. "AU has rooted me on as soon as I started," she says. In 2011, Peña founded DC Doors.
"It's a great way to get to know DC," says Josiah Carolina (SPA '24), as he sorts through clothes donations. "I'm impressed by how they take care of community members who are struggling."
The other half of the Explore DC program is dedicated to giving new students a chance to acclimate to their new home through neighborhood tours. On Monday, 65 sophomores and 16 leaders met up in Kerwin Hall for breakfast, split up into groups and hopped on to metros, buses, or vans headed to Columbia Heights, NoMa, Capitol Hill, Navy Yard, Adams Morgan, U Street, H Street, and Anacostia.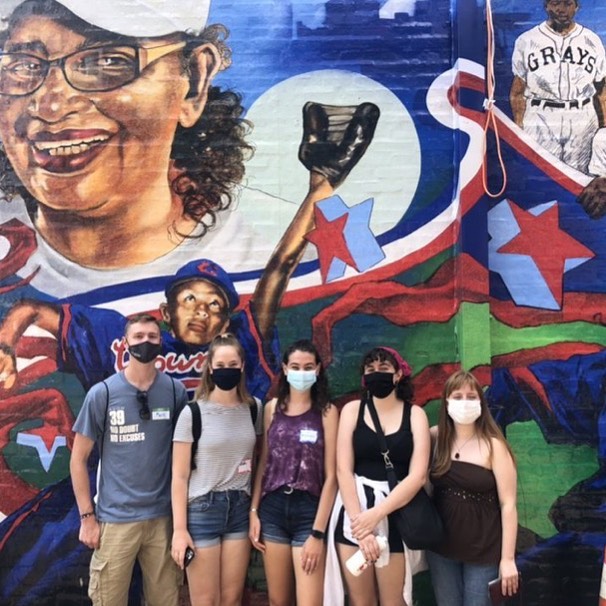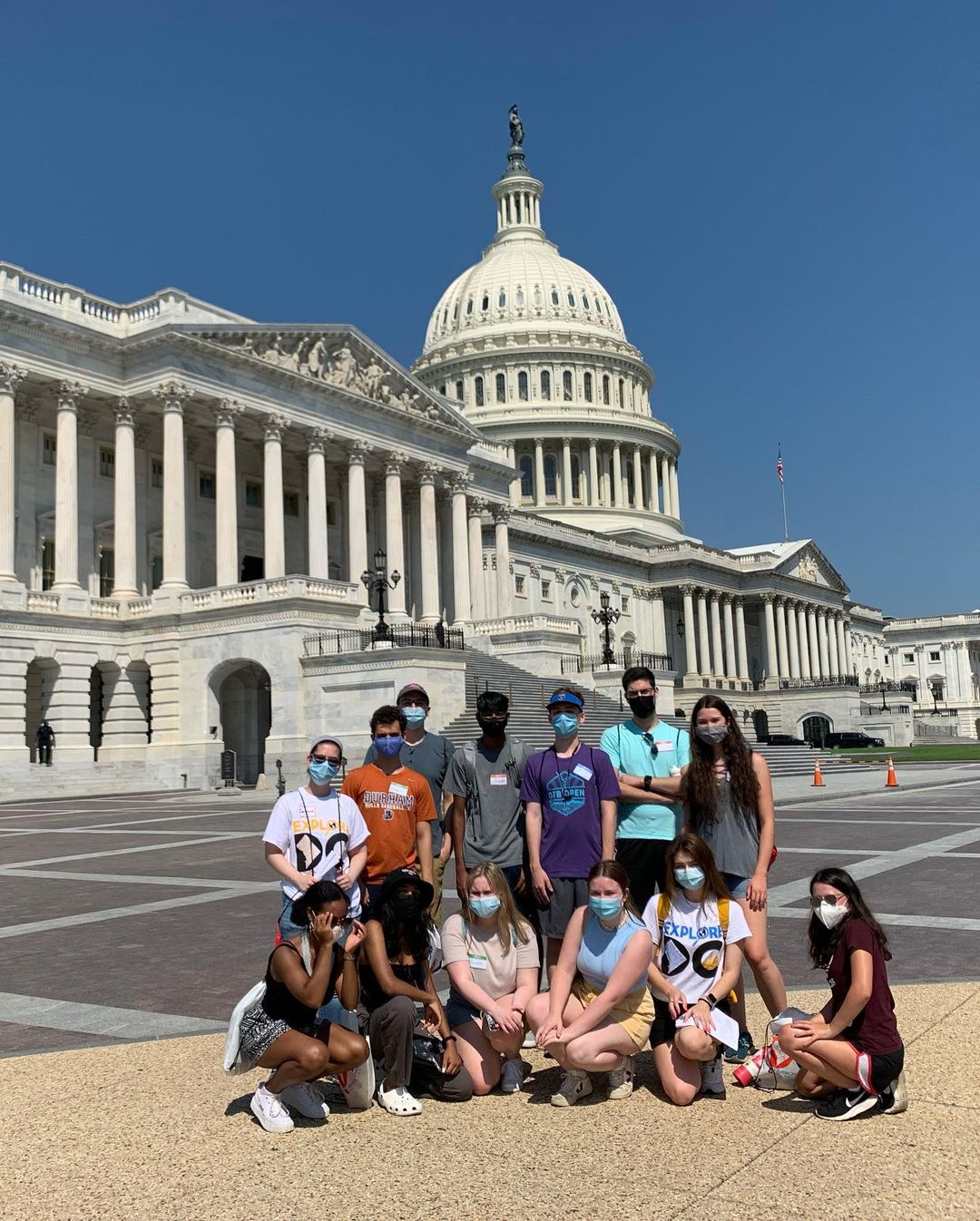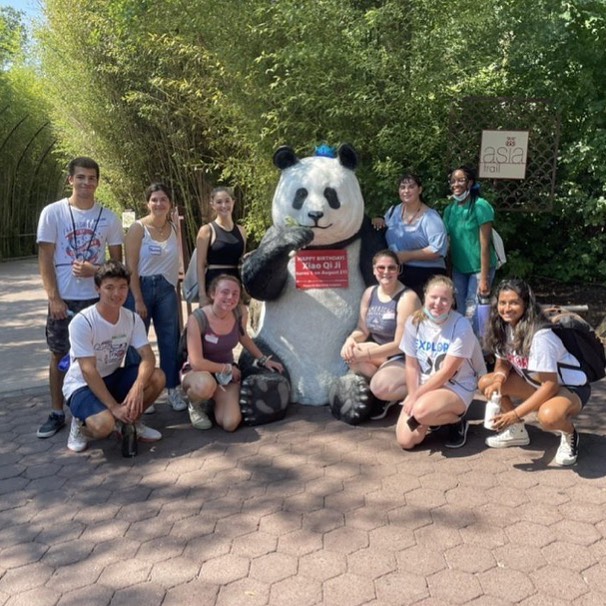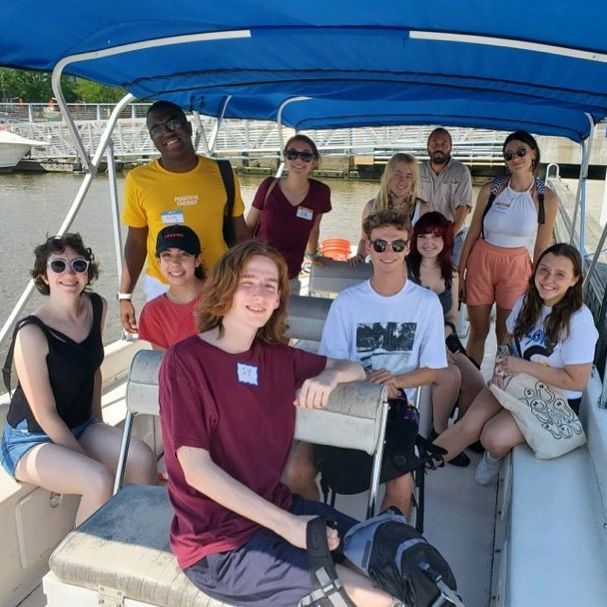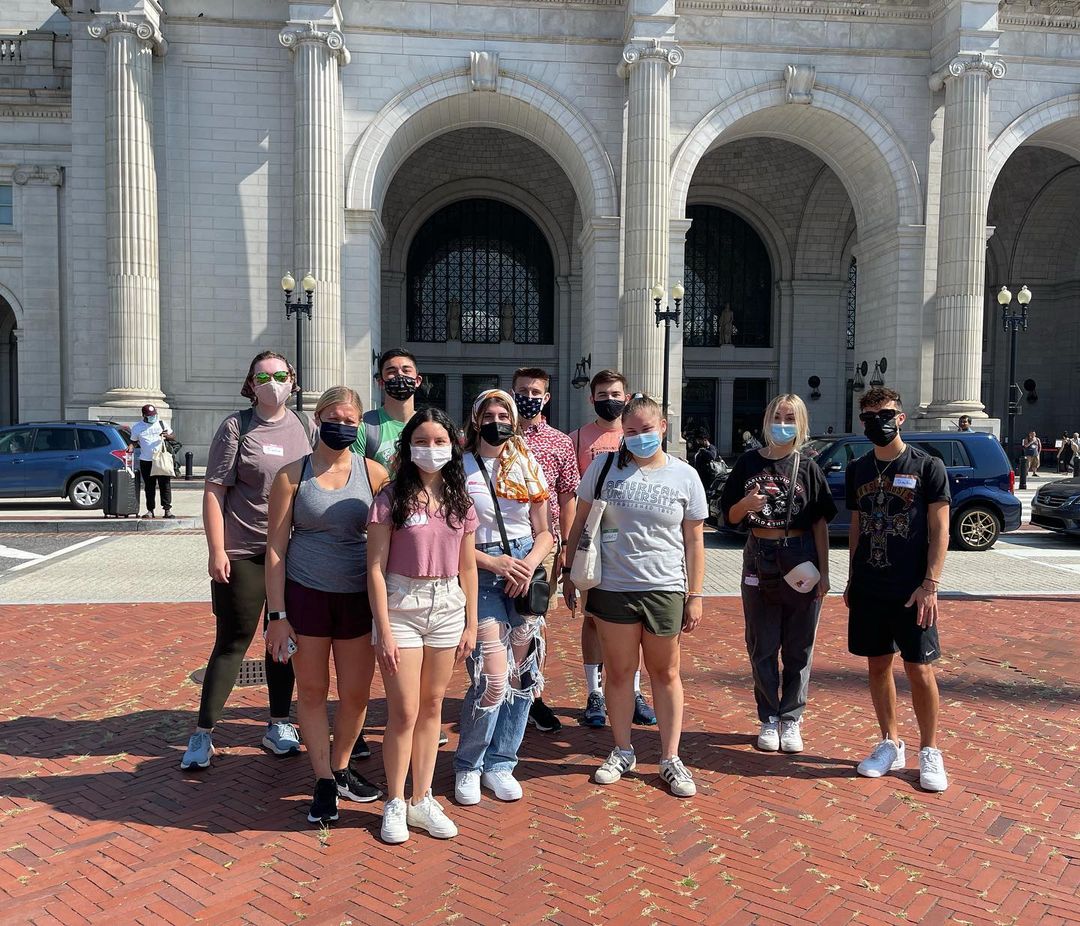 Students visiting the DC area (top to bottom): Ben's Chili Bowl on U Street, Capitol Hill, National Zoo, Navy Yard, Union Station.
On her way to visit the H Street area, Molly Stites (SOC '24) was looking forward to having lunch at Union Market, a revived mid-century bazaar with dozens of food stalls. "Today I want to become more familiar with and understand the city I live in. It's great to finally be here."