Center for Student Involvement
4400 Massachusetts Avenue NW
Washington
,
DC
20016-8118
United States
Fraternity and Sorority Life
The missions of the Fraternity and Sorority Life (FSL) is to enhance the quality of student life at American University by empowering members of the community through advising with a developmental approach, educating with a purpose, collaborating with stakeholders, promoting academic success, empowering civic engagement and social justice, advocating for healthy lifestyles, creating lifelong connections, and advancing values-based leadership. View a complete listing of all recognized fraternity and sorority organizations.
Councils and Collective:
The Interfraternity Council (IFC) is an umbrella organization, responsible for supporting 15 values-based fraternities. The community has an average chapter size of 30. Each organization supports a non profit organization through service and philanthropic initiatives. These organizations focus on leadership development and lifelong membership. 
The Intercultural Greek Collective , established in January 2016, has expanded from four to nine groups in less than two years. These organizations focus on community building, leadership development, civic engagement, and lifelong membership. There are six historically Black sororities and fraternities, one Latino-interest fraternity, one Latina-interest sorority, and one Asian-American sorority. For more information, please complete the IGC Interest Form.
The Panhellenic Council is an umbrella organization focused on supporting nine member organizations with an average chapter size of 100 members. These groups focus on lifelong membership, networking, leadership development, and civic engagement efforts through service and philanthropic efforts. Panhellenic Recruitment is Jan. 9 - Jan. 12, 2020. Students interested in PHC recruitment must be move in by Jan 8th, 2020 at 5pm. Panhellenic Registration is required to participate.
Financial Obligation:
The only council that has a cost for recruitment is the Panhellenic Association. All other councils and chapters do not have a cost for participating in recruitment. Most chapters have new member dues as well as semester membership dues throughout the course of your undergraduate years. New member dues range from $40 - $800 and semester dues can range from $40 - $700. It is important that you ask about costs during the recruitment period to ensure you fully understand the financial obligations of membership.
Non-Discrimination Clauses and Trans* Membership:
All sororities and fraternities at American University abide by non-discrimination clauses. All groups are restricted from discriminating based on race, color, creed, religion, age, ethnic background, or national origin. Many groups have non-discrimination clauses protecting ability, mental or emotional disorders, veteran status, HIV status, family status, socio-economic background, etc. If you are interested in learning more about a specific organization's clause and practice, please research their organization online or call their headquarters.
Trans* membership inclusion is dependent on the organization's stance at the inter/national level. Private membership organizations retain the right to discriminate based on sex and gender. At AU, Lambda Sorority, Delta Gamma, Alpha Chi Omega, Alpha Epsilon Phi, Lambda Pi Chi Sorority, Incorporated, Delta Chi, Delta Tau Delta, Sigma Phi Epsilon, Zeta Beta Tau, and Zeta Psi (locally) are explicitly trans* inclusive. If you are a student who identifies as transgender, gender non-binary, gender queer, intersex, agedner, please contact AUFSLGRAD@american.edu to connect with a member of the Fraternity & Sorority Life staff. We are advocates for inclusion and we will work to support navigating recruitment, intake, and membership processes. 
Academic Excellence is one of the pillars of Fraternity & Sorority Life (FSL) and at an academically rigorous institution like American University, the commitment to high scholastic achievement is even stronger. Each semester, FSL compiles grade averages for each of our chapters. Below are links to previous grade information for the community:
From the moment I commit myself to become a member of a fraternity or sorority at American University, I am entitled to certain rights within the Fraternity & Sorority Community:
Right to be an individual, accepted as I am, with the personal qualities which mark me as both similar and different from others.

Right to dignity, free from intentional humiliation.

Right to equality, to be treated fairly as any other brother or sister.

Right to participation, as a partner, with the right to freely support or oppose a proposal under discussion by the membership.

Right to privacy, recognizing my need for personal time and the expectation that the security of my personal belongings will be respected.

Right to respect, for my culture and my spiritual beliefs.

Right to support, in my quest for personal growth, my studies, and my social life

At the same time that I acquire these rights, I also accept certain responsibilities:

Responsibility for growth, to work diligently for the development of myself, my college, and my fraternity or sorority.

Responsibility for loyalty, to my fraternity or sorority and its members, to the fraternity and sorority Community at American, to my university, and to the ideals for which they stand.

Responsibility to participate, thoughtfully in the business of the chapter, to complete faithfully those assignments accepted, and to embrace, support, and adhere to the decisions of the chapter, governing body, and the national/international organizations, and govern wisely if elected to a position of chapter leadership.

Responsibility for responsible conduct, since my personal actions reflect not only on me, but on my brothers or sisters, on my college, and on my family and friends.

Responsibility to respect, the rights, convictions and privacy of others, and to work unceasingly to improve fraternity/sorority relations with all other American University Greeks, with the university, with our campus neighbors, and with the general public. 

I further accept the personal responsibility for familiarizing myself with the published creed or ideals of my fraternity or sorority, and for doing my best to conduct myself in the accordance with these principles.

Fraternities and sororities are values-based organizations. The AU experience is based on four core principles: civic engagement, friendship, academic excellence and leadership. Our organizations advance American University's academic mission and help develop students in these core principles.
Academic Excellence
Fraternities and sororities support their members' academic goals. Chapters encourage members to study and reward them for achievement. The fraternity and sorority community celebrates their accomplishments each spring at the FSL Awards reception.
Civic Engagement
Philanthropy and service are important to the fraternity and sorority community. Each chapter holds events to raise money and awareness for a variety of philanthropic causes. Chapters also participate in hands-on service in the community. 
Leadership
The FSL community hosts many programs and events to support students' leadership development. Additionally, fraternity and sorority members have the opportunity to hold leadership positions, participate in committees, and plan events within their chapters and councils.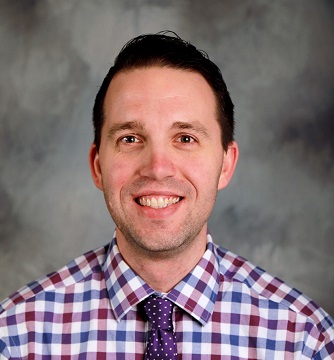 Assistant Director for Fraternity & Sorority Life
Primary Advisor, Interfraternity Council (IFC)
Co-Advisor, Intercultural Greek Collective (IGC)
Office: MGC 330B
Phone: (202) 885-3015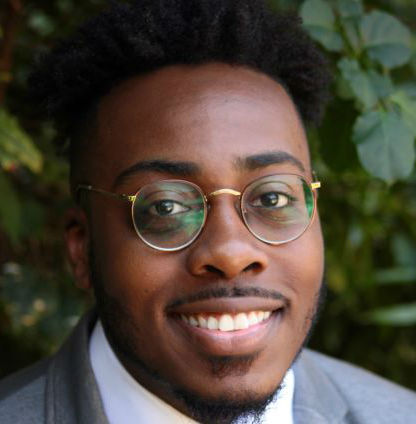 Coordinator for Fraternity & Sorority Life
Primary Advisor, Panhellenic Council (PHC)
Co-Advisor, Intercultural Greek Collective (IGC)
Office: MGC 330G
Phone: (202) 885-6418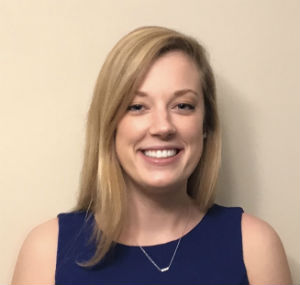 Graduate Assistant for Fraternity & Sorority Life
Advisor to the Greeks United in Inclusivity, Diversity, and Equity (GUIDE), Greek Wellness Coalition (GWC), the Trans Inclusion Task Force, and the Queer Greek Collective.
Office: MGC 330E
Must be a second semester first-year student or above (waived for transfer students)

Minimum cumulative GPA is 2.5
Must be in good standing with Student Conduct

Statement on Underground Groups
An underground group is a formerly recognized student organization or group that has lost or been denied university registration or recognition as a consequence of violating the Student Conduct Code and/or other university policy. Providing assistance to or in any way perpetuating the misconduct of an Underground Group is a violation of the Student Conduct Code and may led to expulsion from the university.
The university encourages you to be particularly aware of an underground group known as Epsilon Iota or EI. Participating in activities or events sponsored by this group may expose you to serious risk of potential harm and removal from the university. If you are interested in joining the FSL community, please look at the recognized groups noted on this site.