University Center Floor Plans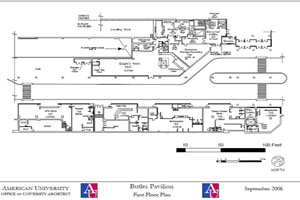 Located in the heart of campus, the University Center is comprised of three buildings: Mary Graydon Center, Butler Pavilion, and the Sports Center.  Each building has their own set of building floor plans, available for download in the quick links section.

Copies of all of the following documents can also be picked up at the University Center Main Office, MGC 274.   

Note: All Documents are in jpg format which can be saved or downloaded by clicking on each link.