Monday - Friday 9:00 a.m. - 5:00 p.m.
The Newman Civic Fellowship honors inspiring college student leaders who have demonstrated an investment in finding solutions for challenges facing communities throughout the country. Through service, research, and advocacy, Newman Civic Fellows are making the most of their college experiences to better understand themselves, the root causes of social issues, and effective mechanisms for creating lasting change. These students represent the next generation of public problem solvers and civic leaders. They serve as national examples of the role that higher education can—and does—play in building a better world. The Newman Civic Fellowship is made possible through the generous support of the KPMG Foundation and Newman's Own Foundation.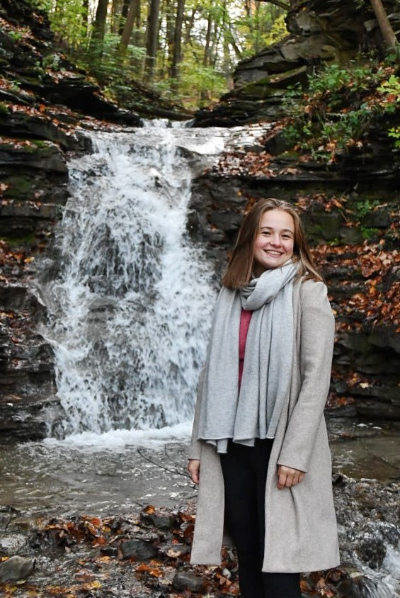 Emily Bass
Class of 2022
Written 2022
"Emily's studies and her co-curricular leadership and organizing activities while at American University have exemplified her commitment to creating a culture of justice, equity, diversity, and inclusion on campus and across communities. Her leadership and passion specifically in the areas of environmental stewardship, environmental advocacy, tribal sovereignty, and advocation for and learning from Indigenous communities illustrate a commitment to these values, especially cultural humility." -Sylvia Burwell, President American University 
In her words….
"Ever since moving to Washington, DC, the incredible lack of awareness, education, and advocacy around Indigenous issues has motivated every aspect of my work. To me, it was astonishing that in our nation's capital, the heart of federal-Indigenous relations, our young people are not aware and are not being taught about the hundreds of Indigenous Nations in this country - many are not aware that there are any. With that in mind, one aspect of my work is to provide educational and action-based opportunities for students and faculty to learn about this history, the crimes committed by the state, and our responsibility for reconciliation.
To this end, I have led two semester-long programs to help educate fellow students on this history and the contemporary realities of settler colonialism for Indigenous communities across the United States and Canada. My participants and I have engaged with over a dozen community leaders who work on issues ranging from Missing and Murdered Indigenous Relatives, tribal governance, environmental stewardship, and more.
At American University, I have spent months advocating for the incorporation of Indigenous literature in class curriculum, reinstating the Washington Internships for Native Students program, and the creation of a scholarship for students hoping to work in the field of federal-Indigenous law and policy. In conjunction with this, pushing for the adoption of a formal land acknowledgment has been foundational to advancing mutual understanding on the importance of inclusion on campus.
Whether in school or beyond, I will strive to serve as the best possible ally to Indigenous people as an educator and policymaker to uphold my ancestors' side of this nation's numerous broken treaty promises. Working with the fellowship's network of leaders will help me build the skills necessary to advance my advocacy for justice for Indigenous people."
Past Recipients of the Newman Fellow Awards
Milica Bojovic (2021)
Joshua Danntzler (2020)
Isabella Dominique (2019)
Ammarah Rehman (2018)
Taylor Dumpson (2017) 
Asha Smith (2016) 
Tatiana Lang (2015)
Compass-Compact Mid-Atlantic's Civic Engagement Award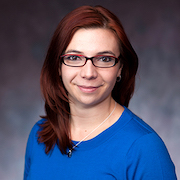 Our office would like to recognize Professor Amanda Choutka for receiving Compass-Compact Mid-Atlantic's Civic Engagement Award. Amanda has been a champion of social justice and service for the campus and the city and we are excited for this achievement. Prof. Choutka has, in recent years, taken her expertise beyond the Writing Studies Program. She has served on AU's Community-Based Learning Faculty Advisory Board, planned faculty-development activities (including a local conference), and participated in university-wide discussions about community-based learning. She currently teaches a community-based Complex Problems (first-year inquiry) course and Horton's Kids, in southeast D.C., has been one of Amanda's community partners for almost 10 years, since her first CB class in Spring of '11. 
Her courses have evolved from students reflecting on their community-based learning experiences to more comprehensive, pre-service training, anti-racism instruction, and cultural and historical context of D.C.'s 8 wards. Students complete service projects for community partners and often go on to become interns, staff, student leaders on campus, and program leaders for Complex Problems. Her dedication to community involvement, the impact of her work on both her students and the larger community is an inspiration. Congratulations Amanda!
Martin Luther King Jr. Visionary Award 2022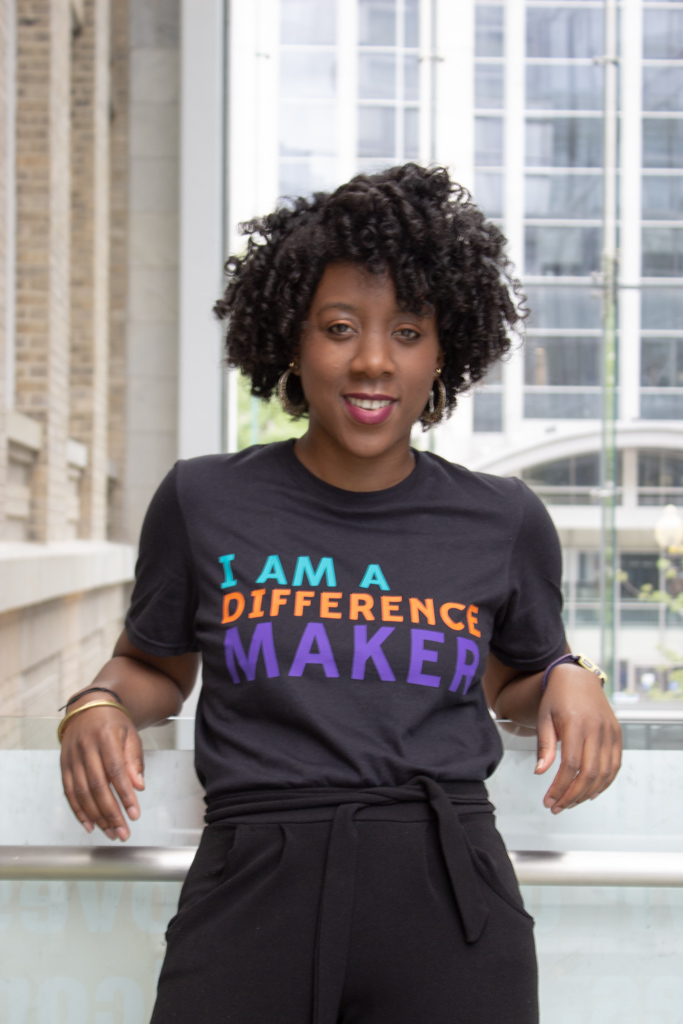 In coordination with the AU Alumni Association, Our 2022 MLK Jr. Visionary Award winner is Jaleesa Hall, SPA/MPA '14. She is a native of Miami Florida and holds a Bachelor of Arts in Mass Media Arts, Radio, TV, Film from Clark Atlanta University, Master of Public Administration from American University, and is a recent graduate of Wesley Theological Seminary where she attained a Master of Divinity and Community Engagement Fellowship. In 2017, Jaleesa founded Raising A Village Foundation (RAV), a non-profit organization that provides high-quality intervention programs and community resources to underserved children and families. Prior to Raising A Village, Jaleesa held leadership positions at some of the most notable non-profit and government organizations in the District, including Center City Public Charter Schools, the Hirshhorn Museum and Sculpture Garden, Wolf Trap Foundation for the Performing Arts, and Wesley Theological Seminary. She's also been awarded numerous fellowships including the Newman Civic Fellowship, The Change Makers Project (London, England), the Community Engagement Fellowship, the Transformational Leadership Institute, and the Jarena Lee Preaching Fellowship. As Founder and CEO of RAV, Jaleesa's mission is to improve the lives of children and families by creating innovative and sustainable programs that encourage safe, healthy, and whole communities.
Raising A Village Foundation began as the vision of Jaleesa Hall, who started the college initiative, Driven Student Organization (DSO), on the campus of Clark Atlanta University. Driven Student Organization launched in 2010 as a campus-chartered organization, committed to providing college students with high-standard scholastic achievement opportunities, community engagement, and leadership skills. Serving an audience of 10,000 Atlanta University Center students, DSO has made tremendous strides in the community by implementing monthly topical symposiums, the Truth or Dare AIDS and HIV Awareness Campaign, and the youth development program, Driven 2 Succeed at the Atlanta Children's Shelter. Driven Student Organization is still on the campus of Clark Atlanta University and expanding its initiatives and impact not only on the campus of Clark Atlanta University but communities abroad. Due to the success of DSO, in 2017, Ms. Hall expanded the student organization and its initiatives through the founding of Raising A Village Foundation in Washington DC. Raising A Village Foundation is a 501 (c)(3) non-profit organization with a mission to build safe, healthy and whole communities by increasing access to education, health and wellness, and the arts in underserved areas. Serving nearly 500 children and youth annually, Raising A Village functions in direct response to local community concerns that prevail in low-income areas by leading several key initiatives that are designed to promote personal growth and community engagement. Our three signature pillars: Education, Health and Wellness, and the Arts; are indistinguishably linked together. Raising A Village Foundation begins with the recognition of education but understands that health and wellness along with the arts can help historically underserved communities and their residents flourish. Our goal is to create clear pathways of opportunity for the region's most vulnerable through an effort to improve community conditions and effectively help children and families reach their full potential through four primary initiatives: 
The Driven 2 Succeed Program
Driven Student Organization
At the Table, Adult Education Program
We the Village
Twitter & Instagram: @SisterMonaLeesa / @raisingavillage
LinkedIn: https://www.linkedin.com/in/jaleesa-hall-mpa-mdiv-11072368/ 
Website: https://raisingavillage.org/