Monday - Friday 9:00 a.m. - 5:00 p.m.
Center for Community Engagement and Service
4400 Massachusetts Avenue NW
Washington
,
DC
20016
United States
Fostering LGBTQ Community in Spain Madrid & Barcelona, Spain
This program will focus on how LGBTQ community is fostered within a post-conflict context: Madrid, Spain. In our own communities, we see how inter-generational structural violence in marginalized communities and over-policing lead to fear and rejection of LGBTQ people. We have chosen this location specifically because we see a shared theme of healing in the context of inter-generational violence between our DC community and communities within Spain. We would like to understand and observe how young LGBTQ people in Madrid promote acceptance of human rights, especially queer rights, given this contentious history. We hope that in understanding the paradox between Spain's legislative progress on LGBTQ human rights and lack of acceptance, we can bring this awareness into our own community and advance queer rights.
Dates of Engagement: March 5 - 14, 2021
Estimated Cost: $3,000*
*Program cost includes all expenses, meals, accomodation, and travel costs. The figure listed above represents a conservative, high estimate. Full program cost per student will not exceed this amount. Final cost to student is subject to change based on available travel grants, the finalized itinerary, and program fundraising efforts.
Tyler Brazitis is a graduate student at American University studying International Peace and Conflict Resolution at the School of International Service. Before attending his graduate program, Tyler was a secondary educator in Washington state for three years, where he also developed a passion for international program development while volunteering for Mercy Corps. Tyler participated in the alternative break to Bosnia in the winter of 2019-2020, and is thrilled to have the opportunity to co-lead the alternative break program to Spain in the spring of 2021. As a member of the LGBTQ community, learning about how to build community, fight for the rights of LGBTQ people, and providing educational opportunities for students to study these topics in an international setting combines Tyler's past experience with his future ambitions of working in dialogue and peacebuilding.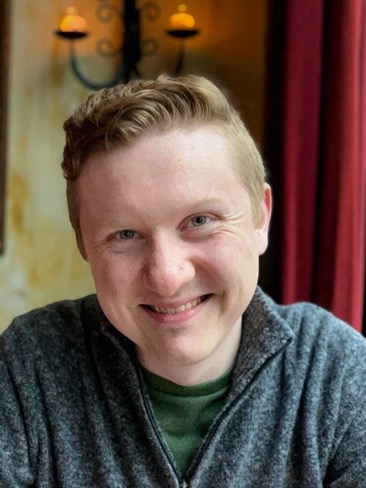 Nancy Haugh graduated summa cum laude from James Madison University (JMU) in 2019 with degrees in international affairs and Spanish, as well as minors in Latin American, Latinx, and Caribbean studies and humanitarian affairs. During their undergraduate career, Nancy worked to support LGBTQ students and advocated for campus policies inclusive of folks with marginalized identities. Through positions as a diversity dialogue facilitator and the LGBTQ Volunteer Coordinator for SOGIE Programming at JMU, Nancy observed how dialogue can empower individuals and rehumanize "the other." Currently a Master's candidate in the international peace and conflict resolution program at AU, Nancy focuses on truth and reconciliation, women's and LGBTQ rights, and dialogue in the Western Hemisphere. Nancy travelled to Spain in 2017 and was able to explore the impacts of conflict and collective memory first hand. Nancy is so excited to return to Spain and engage directly with their community.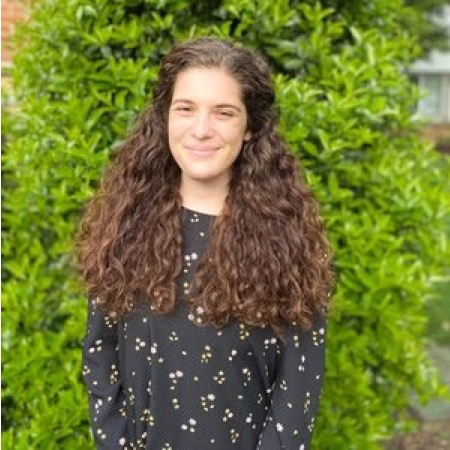 Day One: Arrive in Madrid. Embark on a walking tour of the city to become familiar with local LGBTQ businesses, all while learning the history of the LGBTQ community in Madrid.
Day Two: Meet with Kifkif, an organization that conducts sensitivity training workshops that deal with HIV prevention and awareness and emotional support of individuals living with HIV and AIDS. Then, visit the Reina Sofia Museum to examine art relative to the Civil War by Pablo Picasso and Salvador Dali.
Day Three: Explore the historic streets of Madrid, visiting sites like the Museo Taurino, the Glass Palace, and the Gran Via in order to contextualize the LGBTQ history alongside major cultural features of Spain.
Day Four: Participate in the Madrid Royal Tour in which you will be able to explore the Royal Palace with emphasis on the history of the LGBTQ community in Madrid. Then, meet with Arcópoli in a general body assembly to observe how this organization works to build social and leqal equality for LGBTQ people in Madrid.
Day Five: Travel to Barcelona by train and explore the city, enjoying a local dinner where the group will reflect and engage with planning post-trip activism activities.
Day Six: Meet with Sin Verguenza in a workshop where you will discuss the methods that they employ to drive social change through public education and media. Then, take a walking tour of Barcelona's historical LGBTQ district with a guide passionate about preserving the challenges that the LGBTQ community in Spain continue to face today.
Day Seven: Weave through local monuments, cathedrals, and museums like La Sagrada Familia, the Gothic Quarter, the Magic Fountain and Casa Batlló to add depth and continue contextualizing the LGBTQ history we've discussed with partners.
Day Eight: Return to the United States and finalize the post-trip activism to engage our community in the dialogue that we've studied in Spain.
Apply to the Spain Program