Monday - Friday 9:00 a.m. - 5:00 p.m.
School-to-Prison Pipeline: A Public Health Crisis Chicago, IL
Our overarching theme and goal of the online Alt Break is to bring awareness to the school to prison pipeline issue while advocating for public school students across the US through the intersection of public health and education. The school to prison pipeline refers to the alarming number of Black and Brown children who are funneled directly and indirectly from our schools into our prison industrial complex. Contributing to devastating levels of mass incarceration that lead to one in three Black men and one in six Latinx men going to prison in their lifetimes. We will use an empathetic approach via a public health lens in acknowledging the social determinants of health and adverse childhood experiences (ACES) that play a role in determining a child's educational outcome, and how we can best support these communities and school systems alike through advocacy and policy. Through virtual engagement we hope to foster an understanding on how similar and different the school-to-prison pipeline is nationally. Allowing us to see how different school districts are handling the issue. Through virtual engagement we are able to receive alternative restorative justice instead of the traditional punitive discipline from Umoja, hear from policy directors on how we can do to combat the school to prison pipeline on a policy level, understand how ACES are involved and how the schools funnel our prison industrial complex, and many more.
*Exact program scheduling is subject to change. Particpants will commit to 6 pre-program one-hour meetings between February 4 - March 19, exact time will be determined in early Spring 2021 semester. If you have immediate questions please contact altbreak@american.edu
Jaqueline Martinez is from Chicago, IL. She is a junior majoring in Public Health and minoring in Public Administration and Policy. As a Southside resident and product of Chicago Public Schools, Jaqueline has come to see how detrimental one's zip code can be towards future health and educational outcomes. The city's long time disinvestment in the education system has provided Jaqueline with a sense of urgency and passion for addressing the ongoing issue of the prioritization of criminalizing Black and Brown students as a means of discipline, rather than seeking to further understand and support students through a public health and restorative justice approach.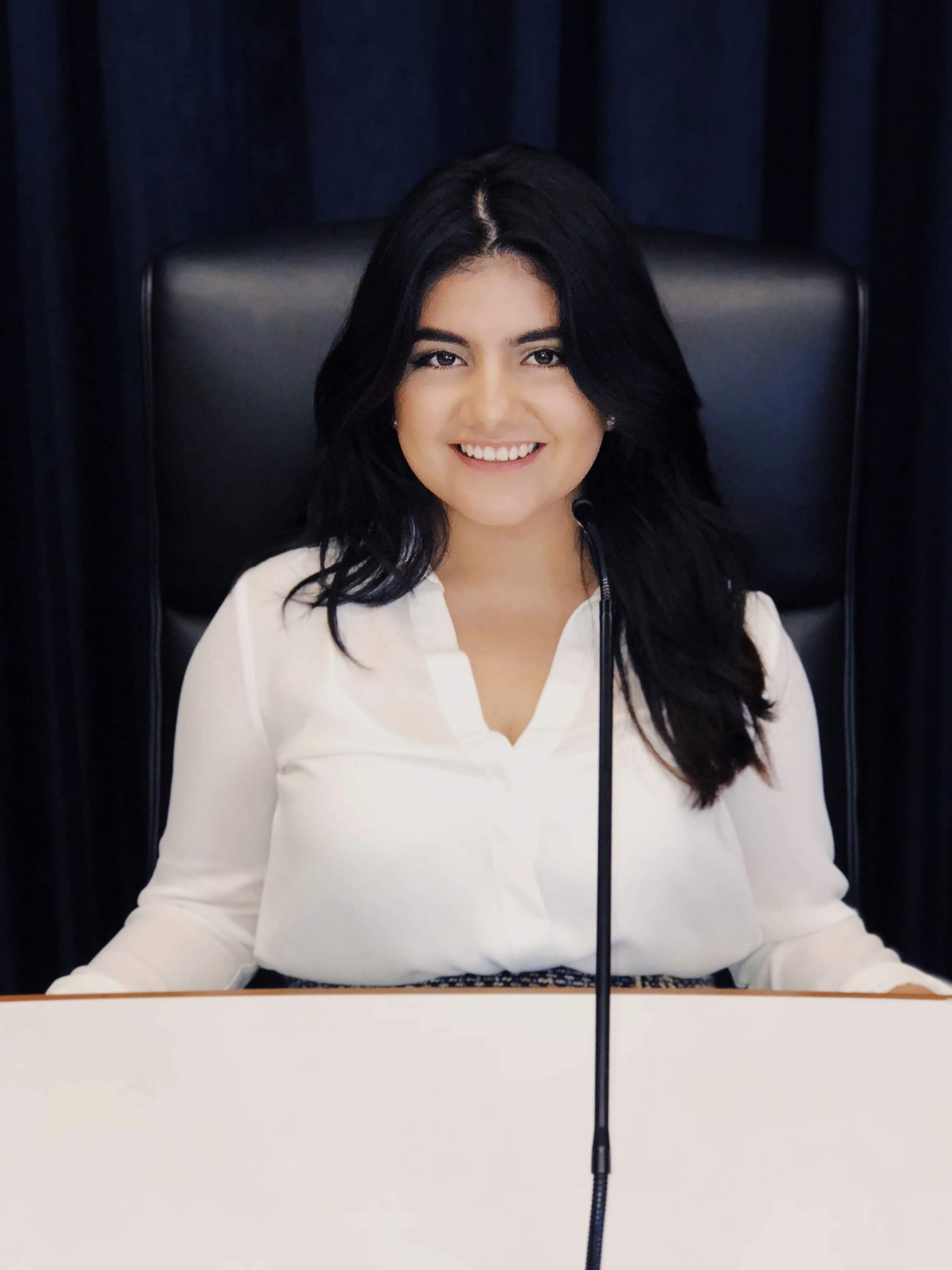 Shahad Mohieldin is from Denver, CO. She is a junior majoring in Public Health and minoring in Education Studies. Shahad has always been passionate about education and education policy. She is very excited to lead this Alt Break because the conversation about the school to prison pipeline usually ends really quick. She hopes to bring awareness to how schools are funneling Black and Brown students into our prison industrial complex.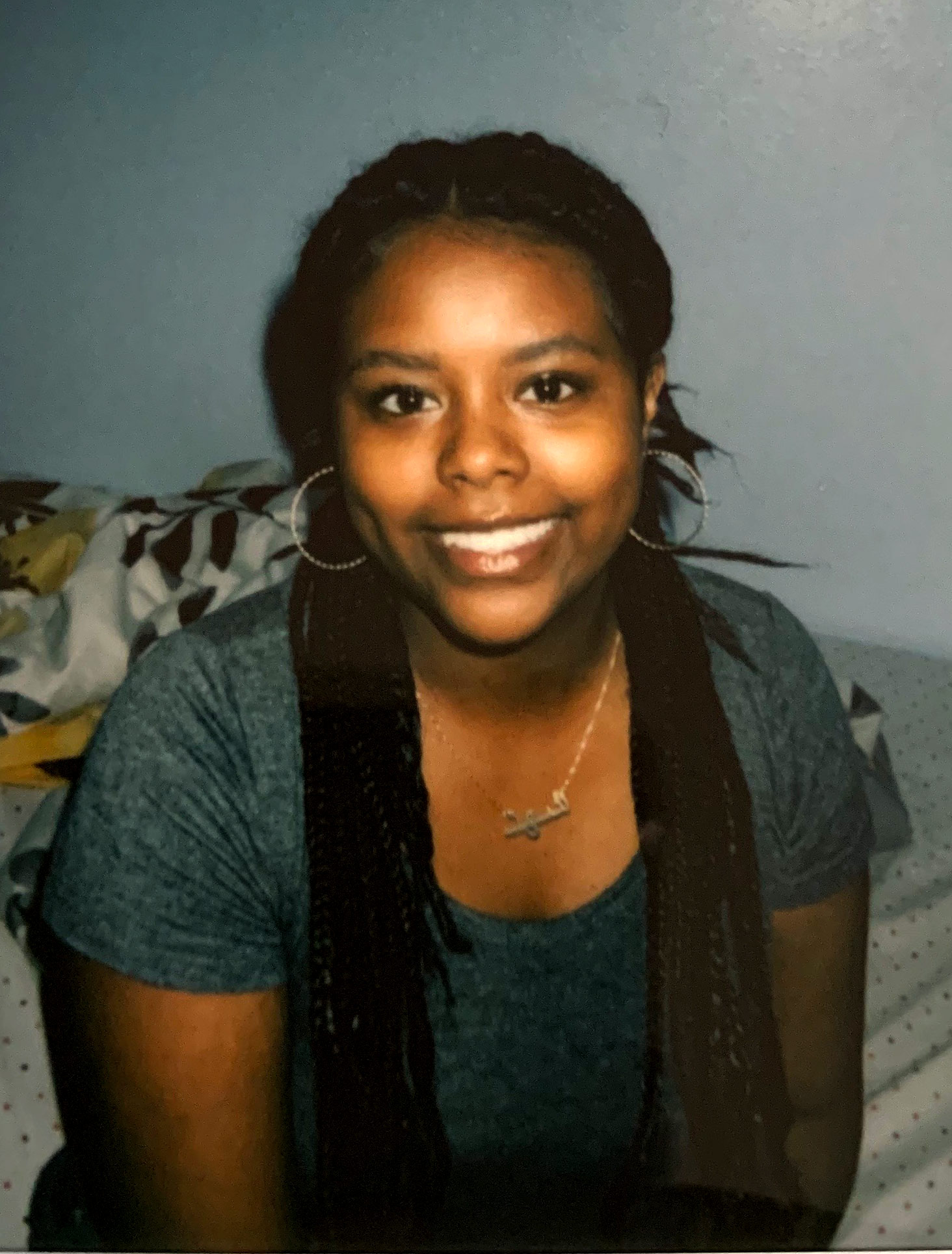 Saturday March 6, 2021
Hour 1: Meeting with GoodKids MadCity on what community engagement looks like. This organization shifts and frames the narrative on urban violence by amploifying the voices of those directly impacted. 
Hour 2: Session/Meeting with Sarah Chambers of the Chicago Teachers Union to underastnd the school to prison pipeline from an educator perspective and what educators can do to dismantle the pipeline. 
Sunday March 7 ,2021
Hours 2-4: Meeting and workshop with Umoja for a restorative justice classroom workshop. The group will engage in experiential activities to learn small but significant interventions to create a caring classroom through proactive community-building practices. As the model for social and emotional competence, adults will be called upon to examine their relationship to power in the context of relationships with young people. 
Saturday March 13, 2021
Hour 1: Session/meeting with Liberation Library, an organization that provides books to youth Liberation Library provides books to youth in prison to encourage imagination, self-determination and connection to outside worlds of their choosing. Their belief is that access to books is a right, not a privilege and that books and relationships empower young people to change the criminal justice system. 
Hour 2: Group activity making bookmarks to support the work of Liberation Library. As a group we will spend time making bookmarks, every book that the liberation library sends includes a personalized bookmark.
Sunday March 14, 2021
Hours 1-2: 
Meeting with Back of the Yards College Prep and Northside College Prep (both Chicago Public Schools). Speak with SRO and students to understand the context on how prestigious schools carry themselves based on high academic performance. We will investigate the privilege schools like Northside College Prep may have from autonomously voting while being recognized as a "good" standing school
 Hour 3: Meeting with Community Organizing for Family Issues (COFI), and Elementary Justice Campaign Works to redirect the school to prison pipeline through organizing to end "zero tolerance" policies and push for more restorative justice programming.