Monday - Friday 9:00 a.m. - 5:00 p.m.
Women and Youth Empowerment in Post Genocide Rwanda
How does a post-conflict society approach gender equality, and how does it compare to the United States' approach to gender equality?
To answer these questions, participants will engage in thoughtful dialogue with various local organizations in efforts to learn about the strategies they use to empower Rwandan women and youth. By engaging with a community heavily focused on reconciliation and rebuilding following the 1994 genocide, participants will learn about how empowerment in Rwanda is intertwined with reconciliation and how it is always culturally dictated.
May 2019
Estimated Cost: $3,300 - 3,500* 
*Final cost is subject to change based on the finalized itinerary and program fundraising efforts
Elizabeth Magill is a Junior in the School of International Service. Her thematic focus within SIS is Peace, Global Security, and Conflict and Resolution with a regional focus on sub-saharan Africa. Elizabeth is from Columbus, Ohio and the youngest of four. She is on the club women's ultimate frisbee team and is a member of DPE, the professional foreign service sorority. Over this past summer, Elizabeth worked as a Communications and Development intern for Peace Players, a DC-based NGO that uses the power of sport to bridge divides. She just returned from a semester in Nairobi, Kenya, which was an unforgettable experience! This was her second trip to eastern Africa as Elizabeth attended the Rwanda Alt Break last year. She tutored and worked with Rwanda refugee young women in high school, and this Alt Break allowed her to build on that experience. Her incredibly positive experience pushed her to think more critically, while also supporting her.
Elizabeth is excited to lead this Alt Break because she wants to allow others to view post conflict societies and women's empowerment in a new light, and she hopes to create the positive experience that she was able to have.>
Samhita Rao is a Senior in the School of International Service and a first-year Master's student studying Intercultural and International Communication. Her thematic focus for her undergraduate degree is Identity, Race, Gender, Culture with a regional focus on the Western Hemisphere. She is originally from Baton Rouge, Louisiana (Geaux Tigers) and is the youngest of three! She was an AU Ambassador for 1.5 years and danced on the American Bhangra Crew for a year before she decided to shift her focus off-campus and intern. She has interned at several women's rights organizations including the D.C. Volunteer Lawyer Project, Emerge America, and the American Association of University Women, an organization that prides itself in its inter-sectional approach to gender equality. She had the fantastic opportunity to study abroad at the AU Madrid and Brussels centers and recently traveled to the Czech Republic, Slovakia, and Hungary for fun. She also attended the Rwanda Alt Break with Elizabeth, her wonderful co-leader. The trip was such a culturally immersive experience for her, and what she loved most was learning how to navigate a culture as an outsider.
She is so pumped to lead this Alt Break because she knows all of the participants will take something different away from it, and she cannot wait to see how this experience impacts all the new participants.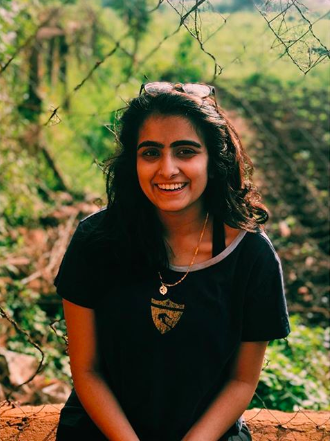 Day one: Fly into Kigali international airport and settle into our house  
 
Day two: Visit Kigali Genocide Memorial and tour of Kigali  
 
Day three: Visit genocide memorials and meet with Never Again Rwanda community partner 
 
Day four: Visit Belgian soldier memorial, tour Presidential house, and meet with Rwanda Girls Initiative community partner 
 
Day five: Visit Tubahumurize Associate and visit Women for Women (both community partners) 
 
Day six: Meet with university students and rest time  
 
Day seven: Meet with politician, visit a women's co-op organization, and meet with Open a Door Foundation 
 
Day eight: Visit and spend time at Les Enfants  
 
Day nine: Leave Kigali for Butare, visit King's Palace and Myrambi genocide memorial  
 
Day ten: Meet with students, meet with Rwanda Youth Student organization, and visit the Ethnographic musuem 
 
Day eleven: Leave Butare and drive to Lake Kivu 
 
Day twelve: Explore the Lake Kivu region 
 
Day thirteen: Drive back to Kigali and visit Gacaca court 
 
Day fourteen: depart Kigali
Apply to the Haiti Program