Monday - Friday 9:00 a.m. - 5:00 p.m.
BOSNIA: BUILDING PEACE AFTER GENOCIDE
Still rebuilding from the break-up of former Yugoslavia and the 1992-1995 genocide, Bosnia is an incredible place to observe peacebuilding in action. Against the backdrop of breathtaking landscapes, lively culture, Ottoman cities and the remnants of war, many Bosnians are working on a grassroots level to educate others about the ethnoreligious conflict and the dark-side of foreign intervention.
We will be working closely with government, religious, educational and peacebuilding organizations in the many forms they take, from former soldiers leading war tours, to the Center for Nonviolent Action to the organization responsible for investigating and reporting on war-crimes. This program seeks to foster an understanding of the nuances that lie within the ethnoreligious conflict, as well as unique ways a community in recovery seeks to remember, while also rebuild from collective trauma.
Dates of Engagement: December 28, 2019 - January 10, 2020
Estimated Cost: $2,000 - $2,200* 
*Final cost is subject to change based on the finalized itinerary and program fundraising efforts
Mica Annis is a senior studying Peace, Global Security, and Conflict Resolution in SIS. With some internship experience in the peace building and human rights sector, she is excited to interact with these topics in a more intimate way. She recently studied abroad in the south of France, where she took classed focused on political violence and conflict. While in France, she also had the opportunity to visit Bosnia and was really moved by the incredible trauma that Bosnians have experienced as a people, and the ways in which individuals are working towards peace every day. As an Alternative Break leader, she is eager to help share this country and its stories with her own community.
Katelynn Warmbold is studying in SIS with an interest in international development. She holds leadership positions in AU Debate Society, AU UNICEF, and Russian Movie Club. This summer she worked at The House Committee on Agriculture to deepen knowledge about agriculture in development. She has participated in an alternative break prior to this trip to Uzbekistan focusing on positive youth development. She is looking forward to this program because she learned a lot from her alternative break and would love to help others experience the positive learning experience that can emerge from focusing on a subject with an open mind and dedication.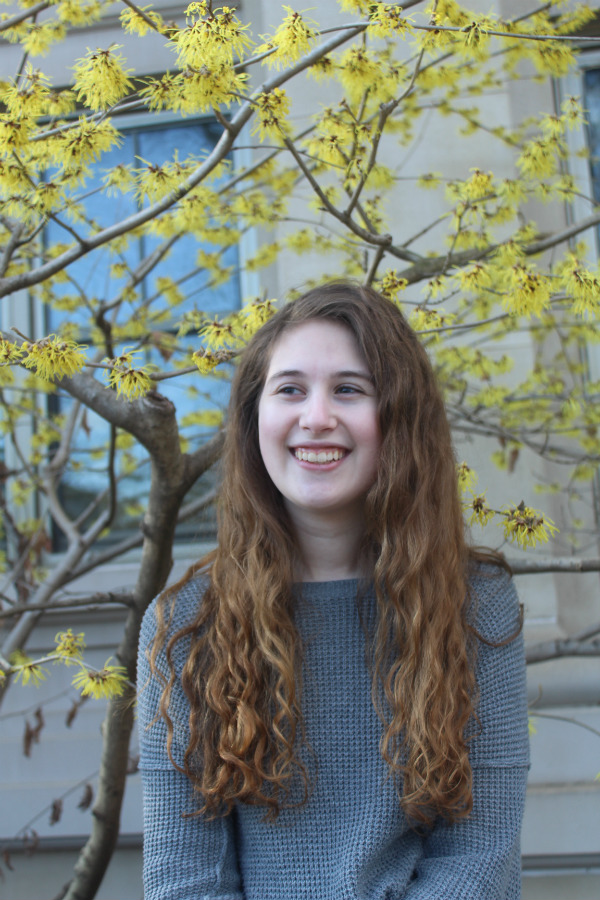 Day One: Arrive in Sarajevo. Explore the Ottomon City, including famous WWI sites, and the internationally renowned War Childhood Museum.
Day Two: Visit with the Balkan Investigative Reporting Network and Herzegovina, a non-profit based in Sarajevo that reports on war crime trials before the courts of Bosnia and Herzegovina and visit the Crimes Against Humanity Museum.
Day Three: Explore the areas surrounding Sarajevo, including the tunnels that allowed hundreds to escape during the Siege of Sarajevo, as well as the famous Olympic Stadium and bobsled paths.
Day Four: Local New Years; Day traditions and a traditional Bosnian meal.
Day Five: Travel to Mostar, see the Stari Most Bridge, and explore Bosnia
Day Six: Visit the Center for Peace and Multilateral Cooperation and the War Photo Exhibit
Day Seven: Take a Mostar walking tour and participate in a War and Genocide Museum Teach In
Day Eight: War Tour with Hostel Miran of the area surrounding Mostar
Day Nine: Visit local religious buildings
Day Ten: Bus to Sarajevo and participate in Orthodox Christmas festivities
Day Eleven: CNA Sarajevo
Day Twelve: Meet with the US Mission to Bosnia and visit the Bosnian Government buildings, which host the three presidents of Bosnia.
Day Thirteen: Fly home.
Apply to the Bosnia Program