Monday - Friday 9:00 a.m. - 5:00 p.m.
Understanding the Migration of Eritreans/Ethiopians in the DMV Washington D.C
The social justice theme we'll be most discussing is the Eritrean and Ethiopian diaspora's history of migration to the DC metro area and how various human rights violations and political events have caused waves of either forced or voluntary migration. We'll be looking into how both the Eritrean and Ethiopian communtiies have made DC their home and their influence on the local culture.
Students on this program will gain an understanding of migration patterns of Eritrean/Ethiopian community in the DMV. They will learn about the patterns of forced migration and voluntary migration of these communitie and also experience how these communities have integrated into DC and influenced our local community.
Dates of Engagement: October 15, 2021 - October 17, 2021 
Estimated Cost: FREE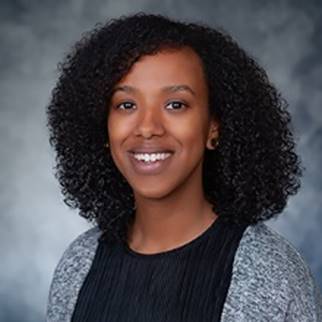 Feruz Kidane is a Seattle native and a graduate student in the School of International Service. Along with her experience in the nonprofit sector, Feruz volunteers with community-based organizations across the greater DC area. During her time in the city she has worked with organizations tackling issues like access to education & mentorships for Eritrean youth, homelessness, and transitioning asylum seekers. Feruz' passion for community building, equal opportunity and social justice are the driving forces behind the work that she does. Feruz graduated with a BA in International Relations from University of Washington and is pursuing an MA in International Development (SIS).
Friday: 
Visit the Ethiopian Community Development Council (ECDC) to learn more about the work they do to integrate refugees into the DC area. On campus we will watch short films as a group to get a little more context about some of the recent history that has created the environment for people to leave Eritrea and Ethiopia. We'll Have a discussion about what we watched and what we've learned so far. Dinner at CherCher restaurant.
Saturday: Ethiopia
Breakfast at Keren, an Eritrean restaurant known for its breakfast menu. We'll follow up with a visit to Community Health and Empowerment through Education and Research (CHEER). Lunch in Silver Spring, Beteseb. In the afternoon we'll talk to local community activists that do work to support refugees in the greater DMV area. We will then visit the local Ethiopian community center and find out how these centers have been a great resource to their community and the work they do to welcome newcomers. Dinner Italian restaurant and following dinner we will discuss the day's events and wrap up.
Sunday: Eritrea
Starting our day with Roasted Boon café, followed by a visit to the Smithsonian National Museum of African Art and see some of the history that has been preserved there. Eritrean Community Center visit & Oromo Community Organization visit. Lunch at Habesha Market, followed by reflection on the weekend events!