Got eCommerce?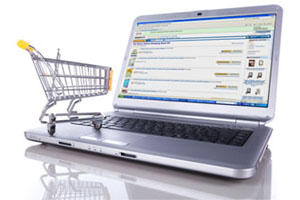 eCommerce is AU's new online bill payment and management solution, and it represents the future of how AU students will access, view and make real-time payments to their bills on the myAU Portal. eCommerce continues in the practice of providing safe and secure online financial student transactions, and ensures compliance with the latest rules and regulations, including Payment Card Industry Data Security Standards (PCI DSS).
eCommerce is the forerunner of Student Web Finances, which when it is launched in the Spring of 2012, will include the new Online Student Account History. The Online Bill Statement (PDF), which is an updated version of the current Student Snapshot, will be available by the Summer of 2012. Key benefits of eCommerce for AU students include: the ability for students to view their entire bill by term, as well as the flexibility to select which billing items they want to prioritize for payment. Ecommerce is student friendly and easy-to-use.
For additional information about eCommerce and its implementation at AU, please contact the IT Help Desk at 202-885-2550, e-mail helpdesk@american.edu, or instant messenger at AskAmericanUHelp.