Introducing AU-Owned Windows 7 Workstations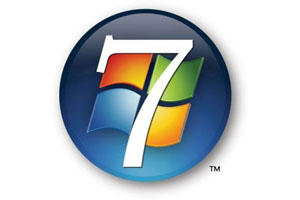 The Office of Information Technology began ordering new AU faculty and staff workstations with Windows 7 at the beginning of the summer of 2011. Windows 7 was originally released in late 2009, and since that time has proven to be a more stable, secure, and better performing operating system than its predecessor, Windows Vista.
Windows 7 also offers an improved user friendly interface, with features such as Jump Lists which display recently accessed documents for a program, and Windows Aero which enhances navigation around the desktop. AU workstations will be shipping with more memory installed, as Windows 7 can handle more memory that Windows XP previously could.
OIT has performed compatibility testing to ensure that current campus systems will work with Windows 7. All of our core enterprise, network, security, and productivity applications have been verified as compatible and supportable. All new AU-owned desktops and laptops that are distributed to faculty and staff will be running Windows 7. Those laptops should have PGP encryption installed to safeguard AU data. When you start up your computer, you should see this screen:

If you don't see this screen, please call the HelpDesk to have a technical support engineer member encrypt your laptop.
Existing AU-owned Windows XP computers will not be upgraded, unless there is a specialized need. OIT has already been supporting Windows 7 on student computers since it was released.
Windows 7 computers will also be configured slightly differently than Windows XP computers, in that they are more tightly integrated with the network. This will cut down on the number of systems that users need to authenticate to each time they start their computer and connect to the network. Windows 7 authenticates to these systems for you, reducing the need for you to enter your user ID and password multiple times. Windows 7 will also make it easier for users to find and install network printers and to access their network shared drives.
For questions or more information about Windows 7, please contact the OIT Help Desk at 202-885-2550, helpdesk@american.edu, or instant message AskAmericanUHelp.