Developing an IT Infrastructure Master Plan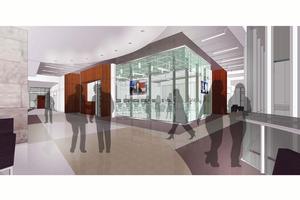 Over the past few months, OIT contracted with Gartner Consulting to gather requirements from our campus partners and develop an IT Infrastructure Master Plan. The purpose of the plan was to encompass information technology standards and processes for new campus construction, including for residence halls, classroom space, shared-use space, faculty offices, and staff work areas, as well as for labs, conference rooms, and communications closets.
The scope of work included an assessment phase outlining current systems and standards, brainstorming sessions and interviews with key constituents on campus, a review of the data, and recommendations for moving forward. The plan that has been developed will allow us to build standards to align with the coming construction associated with AU's campus plan.
For additional information about the IT Infrastructure Master Plan, please contact the IT Help Desk at 202-885-2550, e-mail helpdesk@american.edu, or instant messenger at AskAmericanUHelp.