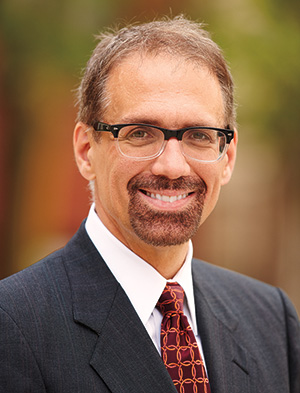 Daniel J. Myers is American University's provost and chief academic officer and a professor of sociology. Before joining AU, Myers was provost and executive vice president for academic affairs at Marquette University and held an academic appointment as professor in the department of Social and Cultural Science. While at Marquette, Myers supervised all aspects of academic affairs and shared joint oversight for the budget. He focused on faculty relations, built a model of faculty development, and enhanced interdisciplinarity through cluster hiring. Also, he accumulated a record of significant accomplishments in diversity and inclusion, creating an office of institutional diversity and equity; developing and enforcing new hiring protocols for faculty and staff searches; and founding a Race and Ethnic Studies program, an LGBTQ+ resource center, and faculty/staff affinity groups.
Prior to Marquette, Myers was vice president and associate provost for faculty affairs at the University of Notre Dame where he designed and managed a cross-disciplinary faculty cluster hiring process, which led to increased research output and funding. Myers earned a doctorate and master's degree in sociology from the University of Wisconsin at Madison and a master's in higher education and student affairs and a bachelor's in political science from Ohio State University.
He has written five books and co-authored or authored more than 30 peer-reviewed articles. He has been a member of the Sociology Advisory Panel of the National Science Foundation and a referee for almost 40 journals and book publishers.